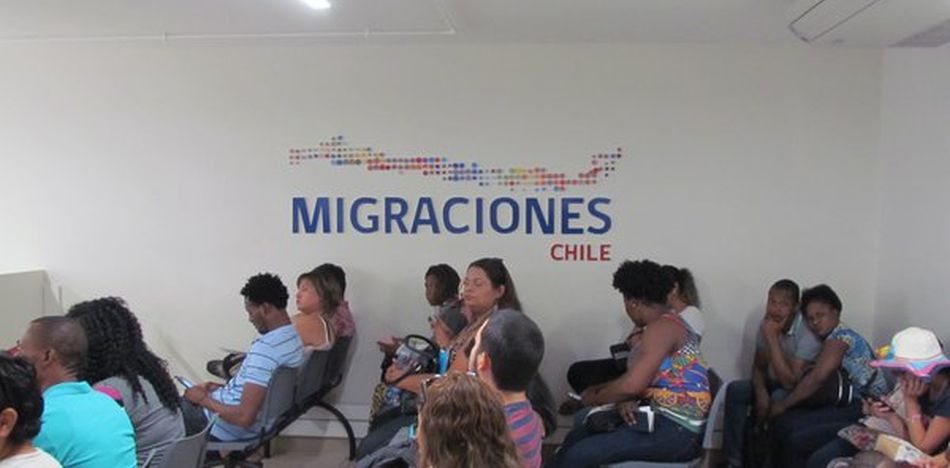 EspañolChile saw a larger increase in immigration than any other country in Latin America between 2010 and 2015, according to new reports.
The Economic Commission for Latin America and the International Labor Organization reported that immigration in Chile has grown by approximately 4.9 percent per year, which is more than Mexico, with 4.2 percent and Brazil, with 3.8 percent.
The report said about 80 percent of foreigners entering Chile have, on average, more than 10 years of education.
According to data from the United Nations, immigrants in Chile grew from 369,436 in 2010 to 469,436 in 2015.
Immigrants represent 3.1 percent of the total population between the ages of 20 and 29. Between the ages of 30 and 39, they represent 4.1 percent of the population, and between the ages of 40-49 they represent 2.4 percent.
According to Roberto González, a researcher at the Center for Studies on Social Conflict and Cohesion, immigrants are flocking to Chile due to its "good employability, stability and security. It is seen as a place where they are treated relatively well."
Additionally, National Director of the Department of Immigration and Migration Rodrigo Sandoval said that the existence of already-established groups such as the Peruvian, Colombian, Haitian and Venezuelan communities, attract immigrants to the country over other possible destinations.
Chile is "a safer country to live in, it also has a higher level of economic development, which, in principle, should offer better job opportunities," said Medardo Aguirre, Director of the National Center for Migration Studies at the University of Talca.
Sources: La Tercera; ADN Radio.