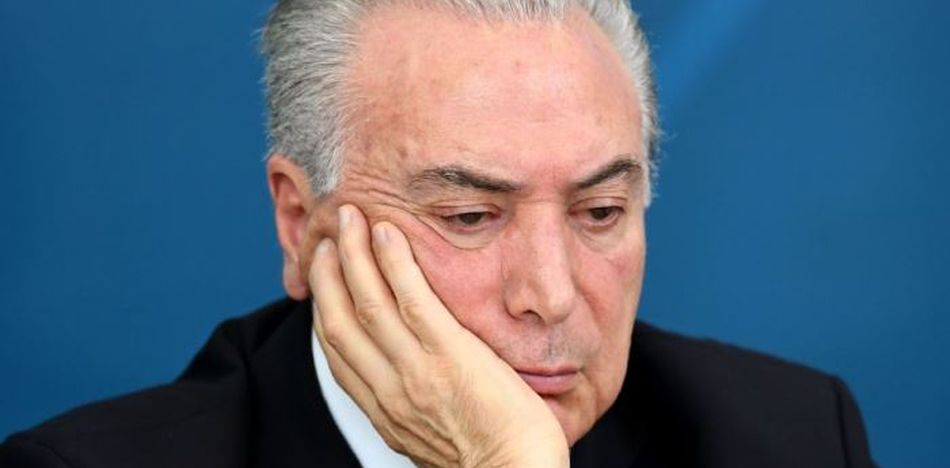 EspañolBrazil President Michel Temer has been scrambling to address the country's political crisis, deciding this week to dismiss Justice Minister Osmar Serraglio with former Minister of Transparency Torquato Jardim to avoid further scandal.
Temer reportedly replaced Serraglio because he is a target of ongoing investigations related to bribes covering up the sale of bad meat.
Serraglio, a lawyer with almost two decades of experience in the country's parliament, is affiliated with the Brazilian Democratic Movement led by Temer, and was appointed to his previous position last February.
"Any change in the command of the Ministry of Justice causes uncertainty and concern about possible interference in the work done by the federal police," said Head of the National Association of Federal Police Inspectors Carlos Sobral.
Temer's decision comes amid a crisis in his government stemming from leaked audio in which he approves of a bribe to silence a former influential member of parliament connected to the Petrobas scandal.
Executives at the meat giant JBS have accused Temer of taking bribes since 2010, citing that recording as partial evidence.
The audio also revealed bribes were paid to 1,829 politicians from 28 different parties in exchange for "favors" for the company.
Rio de Janeiro has been the scene of mass protests, which have taken up the motto "Directas Ya" (Direct Elections Now) and "Fora Temer" (Temer Out) to demand general elections.
Sources: El Comercio; Televisa; La Nación.