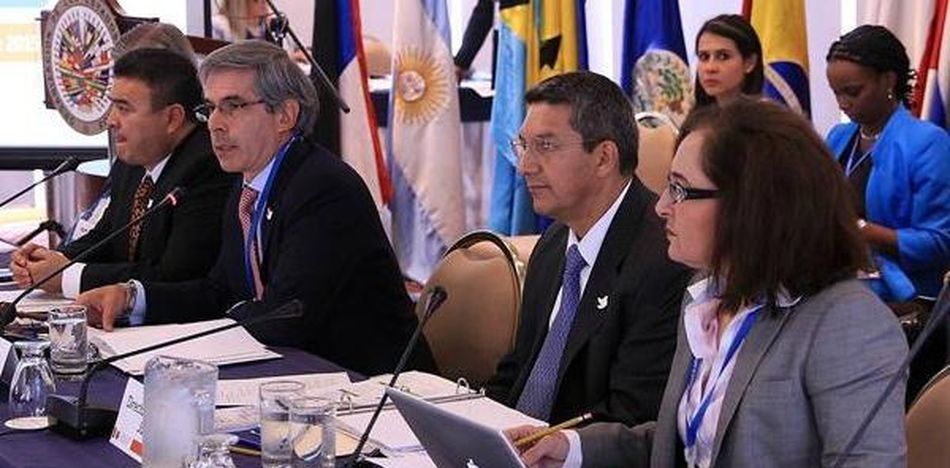 EspañolThe Organization of American States (OAS) will hold a meeting Wednesday, May 24 to continue discussion of the political crisis currently taking place in Venezuela.
The OAS' Permanent Council will convene at 11:00 a.m. in Washington, D.C. to discuss the agenda and schedule of the meeting of foreign ministers.
The meeting will begin with a one-hour private "preliminary" session closed to the press. Following this, it will move to an open session.
Last Wednesday, an informal meeting was held, open to all countries, thanks to states strongly supporting the initiative, including Mexico and Peru. The meeting was held with the intention of planning an agreement regarding Venezuela that would have two-thirds support, but it's still unknown whether that is feasible.
Faced with the difficulty of reaching an agreement, multiple delegations suggested that the meeting be "left open" for further discussion in subsequent sessions.
The meeting of foreign ministers will not discuss a possible suspension of Venezuela from the OAS, as it does not technically have the power to do so. OAS members have stated the eventual suspension of Venezuela will only remain "a last resort."
Venezuela is not expected to attend the meeting. Its government requested a withdraw from the OAS on April 28 after the organization held a meeting of foreign ministers to address problems in the country.
Source: La Patilla.