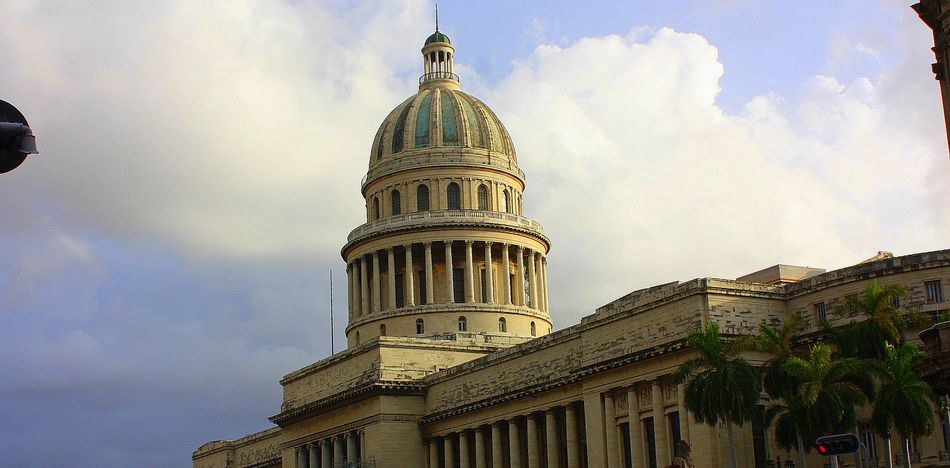 A Russia state-owned company has put in a bid to restore the gold layer of the dome of the Capitol Building of Havana, Cuba.
The company Goszagransobstvennost, under the control of Russian President Vladimir Putin's Management Office, will start the bidding process for the project, with a budget limit initially set at 20 million rubles (USD $ 354,000).
The winner of the project must present both structural and aesthetic plans.
According to the president of the Russian Federation Council, Valentina Matvienko, Cuban parliamentarians requested help in assessing the logistics of the project.
The Russian federal budget will finance the project. Next June, the winner of the bidding will be announced publicly.
By 2016, Putin's Management Directorate had already commissioned 2.4 million rubles (USD $42,500) to perform architectural surveys on the building.
The National Capitol of Havana was built in 1929 by the then Cuban President Gerardo Machado, and was created as the headquarters of Cuba's bicameral legislature.
The Capitol is currently one of the most visited tourist attractions in Havana, and is named by some experts as one of the six most significant palaces in the world.
The Soviet Union and Cuba enjoyed a close relationship for decades as strategic Cold War allies, as the Moscow regime propped up the Communist island nation by paying generous, above-market prices for its sugar exports. Following the 1991 collapse of the Soviet Union, the Russian government found itself focused on domestic measures, to the detriment of his former geopolitical influence.
However, during the tenure of Vladimir Putin, Russia has increasingly sought to increase its influence in the region, pursuing close relationships with Bolivia, Cuba, Venezuela, and Nicaragua, in particular.
Putin recently sent a tanker filled with 250,000 gallons of petroleum products, to help prop up the Caribbean nation in the wake of Venezuela's collapse.
Sources: Cubanet; Cibercuba; Cubadebate