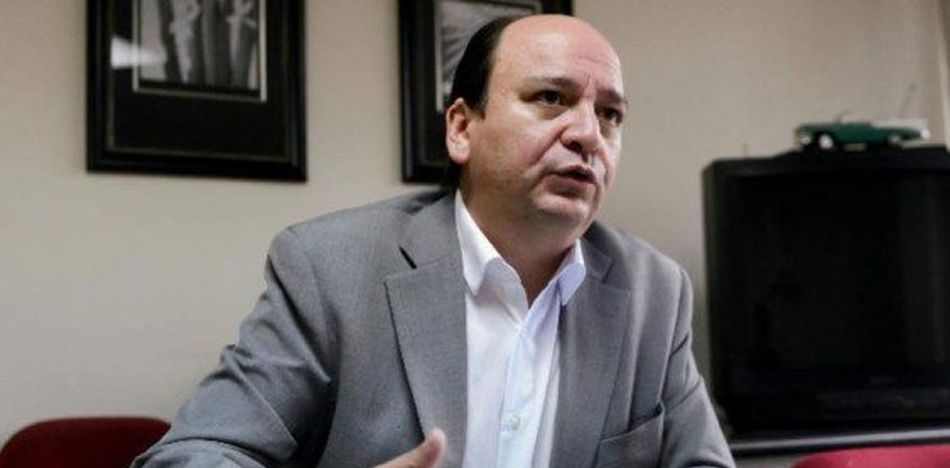 Pedro Delgado, Ecuadorian President Rafael Correa's cousin, will be tried for a criminal charge of illicit enrichment, according to Carlos Baca Mancheno, the new attorney general.
"I have asked the National Court to set a day and time for a hearing to explore the charges of illicit enrichment against Pedro Delgado," Baca said.
Delgado, who is already facing bankruptcy proceedings, moved to the United States after falsifying academic degrees in order to exercise public office in 2012. He is currently also a fugitive from an eight year prison sentence which was handed down in April 2016.
During the conversation with the press in Quito, the prosecutor also referred to the Odebrecht case  and said he would be investigating the bribery scandals as a case of "transnational organized crime."
"We are dealing here with transnational organized crime, just like in cases of weapons or human trafficking. Our resolve  is strong, and we will aggressively investigate the corruption in this case. We will get to the bottom of the mechanisms the company established in order to carry out this corruption plot," he said.
Likewise, the official ordered the creation of a national unit to fight impunity and corruption.
"This unit will be composed of a professional team of the highest quality and greatest expertise, including prosecutors, analysts, technicians, and advisers, who will constitute an elite group within the Prosecutor's Office who will lead the fight against all forms of corruption, and ensure transparency at the national level," he said.
Baca also reported that there is a shortage of prosecutors in Ecuador. "There is a national shortage of 500 prosecutors due to budgetary matters, so we are going to allocate all necessary resources to make the prosecutorial offices operational."
Sources: Vistazo, La República