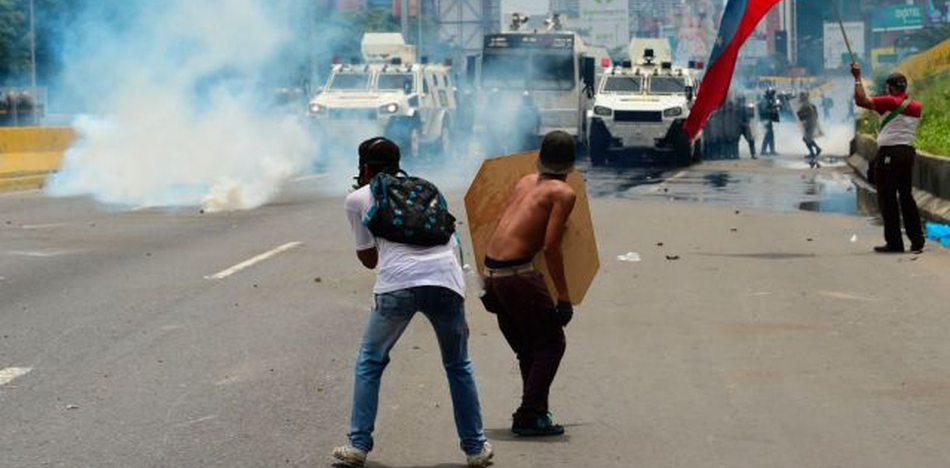 On Monday, May 15, the European Union (EU) foreign ministers called on Nicolas Maduro's regime to "investigate all violent incidents", release political prisoners and respect constitutional rights.
EU ministers said: "Violence and the use of force will not solve the country's crisis. Venezuelans' fundamental rights, including the right to demonstrate peacefully, must be respected."
Likewise, the ministers requested the Venezuelan government "to set an electoral calendar so that the people of Venezuela can express their will in a democratic way." The statements were approved on Monday at a meeting of the council in the city of Brussels.
"The release of political prisoners and respect for the constitutional rights of all political actors to vote and participate in elections are also essential steps to restore confidence and help the country regain political stability," said the ministers.
The EU stated that it "is ready to use all its possible instruments to support regional and international initiatives aimed at finding peaceful and democratic solutions," in order "to meet the most pressing needs of the population."
It is important to take into account that the conclusions adopted were preceded by an intervention by Federica Mogherini, the EU's representative for foreign policy, in which she expressed her concern about the situation in Venezuela.
The EU also discussed its concern about the approximately 600,000 European residents in Venezuela, according to their calculations, that have "also suffered from the violence" that has taken over the country in the past few days.
Venezuelan strongman Nicolas Maduro has faced a disastrous year of economic collapse, political instability, and rampant insecurity, and has refused to schedule regional elections in which his party would almost certainly face heavy losses.
Sources: El Carabobeño; Agencia EFE; T13