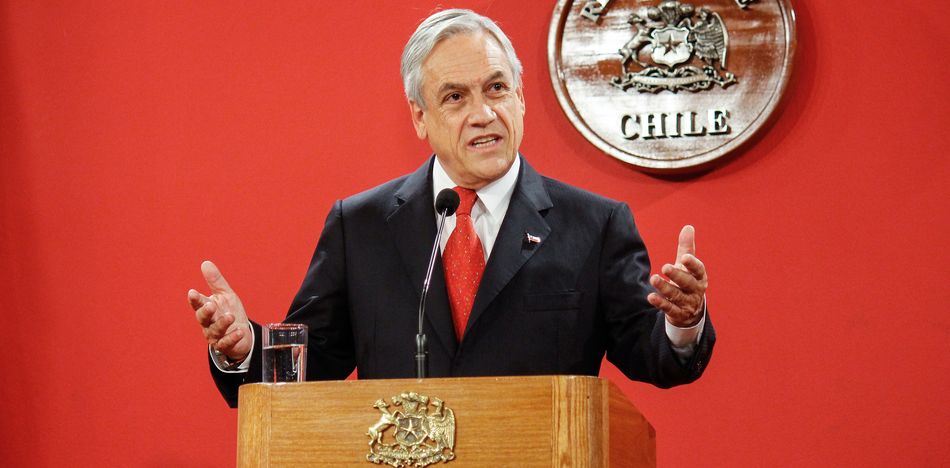 Former Chilean president and current presidential candidate, Sebastián Piñera, declared his current net worth while registering his candidacy for the primaries. According to the local newspaper La Tercera, his net worth was declared at USD $600 million.
The amount is a mere 20% of the his estimated USD $2.7 billion fortune as estimated by Forbes magazine, so the candidate has faced criticism over the discrepancy.
"Piñera continues to lie to Chile, he continues to hide his true personal and family fortune," said deputy Daniel Núñez.
However, the presidential candidate responded to the criticism promptly: "With my critics, you're damned if you do, you're damned if you don't. Sometimes they criticize me because my net worth is very high, now apparently they criticize me because my net worth is not so high. I do not know how to please those who do not have good will towards me."
"In the Statement of Interests and Equity we measure the value of assets, when they are the tax valuation of properties, when they are the book value companies, and we all know that many times the tax valuation or book value does not reflect the true economic value of an asset," he said. "So those who pretend to estimate net worth from financial statements are often underestimating the true economic value of those assets," he added.
Piñera explained that both he and his wife and their children will be subject to "a blind trust not only with respect to the shares of corporations opened in Chile, as required by law, but also with respect to corporations abroad."
Center-right Piñera has consistently led in polling heading towards the November 2017 election, but faces stiff competition from Antofagasta Senator Alejandro Guillier, from the Social Democrat Radical party. Former president Ricardo Lagos is also planning on running, but has languished in the polls.
Current president Michelle Bachelet can not run for immediate reelection due to term limits.
Sources: La Tercera, T13, Terra