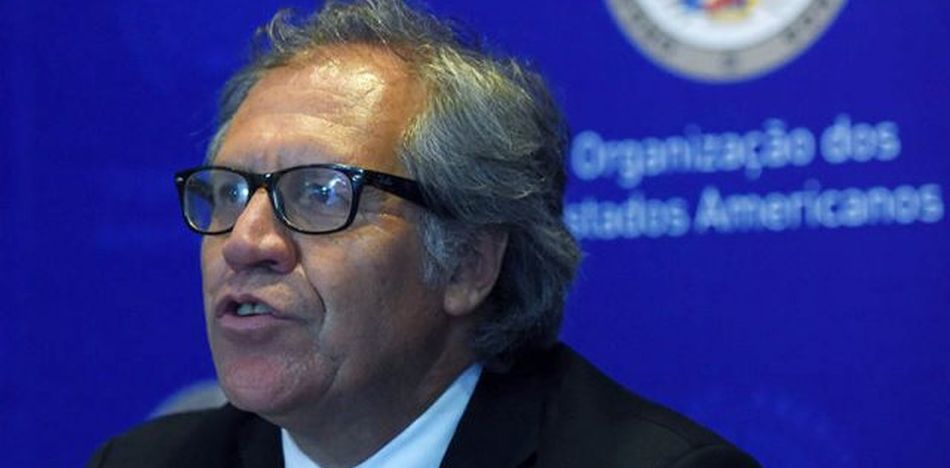 EspañolSecretary General of the Organization of American States Luis Almagro said Monday, May 1 that the "bloodshed" in Venezuela could be avoided with the implementation of elections.
"The streets of Venezuela are stained with blood today," Almagro said in reference to fatalities of ongoing protests against the Nicolás Maduro dictatorship. "All of this could have been avoided with elections, specifically with the recall referendum in 2016."
Almagro's statements come in response to Venezuela President Nicolas Maduro's decision to withdraw Venezuela from the OAS.
"The fact a withdrawal letter was submitted to the OAS does not give the regime carte blanche to consolidate itself as a dictatorship," Almagro said. "Both member nations and the Secretary General will ensure that this does not happen."
According to Almagro, every Venezuelan who goes out to protest is a symbol for the entire continent.
"It is time for the rights of the people to be restored. The continent calls for the country to return to democracy."
Protests in Venezuela have already stretch on for a month following the coup d'état executed by the Supreme Court of Justice last month that gave Maduro the power of the country's legislative body, the National Assembly.
Opposition leader María Corina Machado said pulling out of the OAS is Maduro's new strategy for gaining time and circumventing the pressures of the international community, which in the last month has demanded the restoration of democracy in Venezuela in addition to free, fair general elections.
Sources: El Nacional; Caraota Digital.