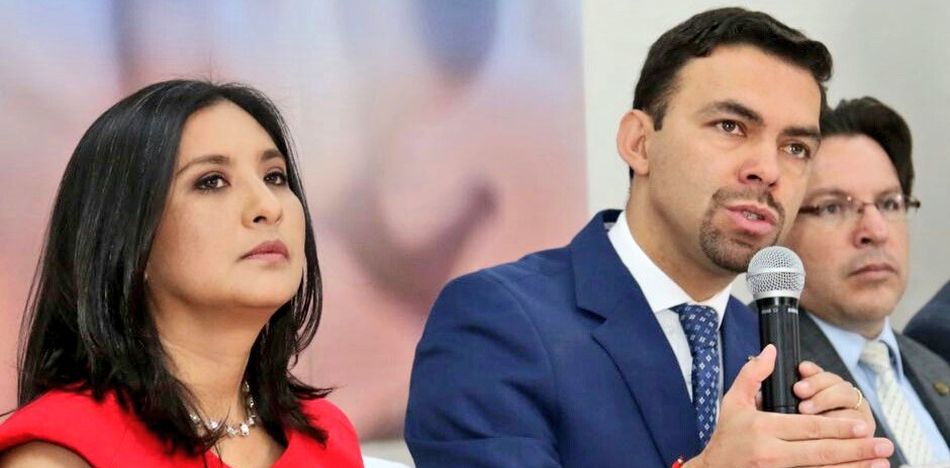 The president of the National Electoral Council (CNE) of Ecuador, Juan Pablo Pozo, announced that it will prohibit the early dissemination of exit polls.
"From now on, no figures can be given, until the institutions have given them first, otherwise it generates unnecessary speculation by the people," suggested the president of the CNE.
Reforms to the Democracy Code will also try to regulate electoral advertising on the internet.
The initiative of the electoral body will be discussed for three months, starting next June, Pozo said on Wednesday, April 26.
The decision of the CNE follows the opposition protests that have taken place in several cities of the country in rejection of the official results of the presidential elections of last April 2, that gave the victory to Lenin Moreno, a few hours after three pollsters declared the winner to be opposition presidential candidate, Guillermo Lasso.
Due to this, and to thousands of inconsistencies that the opposition has alleged that exist in the electoral records, Lasso even asked for the annulment of the second round of the presidential elections, which the CNE rejected for lack of proof of legality, according to the president of the electoral body
The opposition resorted to the petition for nullity of the second round, after having repeatedly challenged the results of the presidential elections on April 2 in which Moreno was declared winner with 51.15% of the votes, compared to 48.85% for Lasso.
The opposition had even requested the total recount of all votes in the presidential elections, but the CNE rejected the total count arguing lack of legal justification.
The electoral body granted a partial recount of ballots; however, the opposition candidate said that this count was "a show" orchestrated by the ruling party, Alianza PAIS, that they claim makes a mockery of the Ecuadorian electorate.
According to the opposition candidate for the presidency of Ecuador, the CNE only carried out a recount of selective ballots; in their view, the only way to maintain transparency is a total recount of votes.
Sources: El Nuevo Herald, Metro