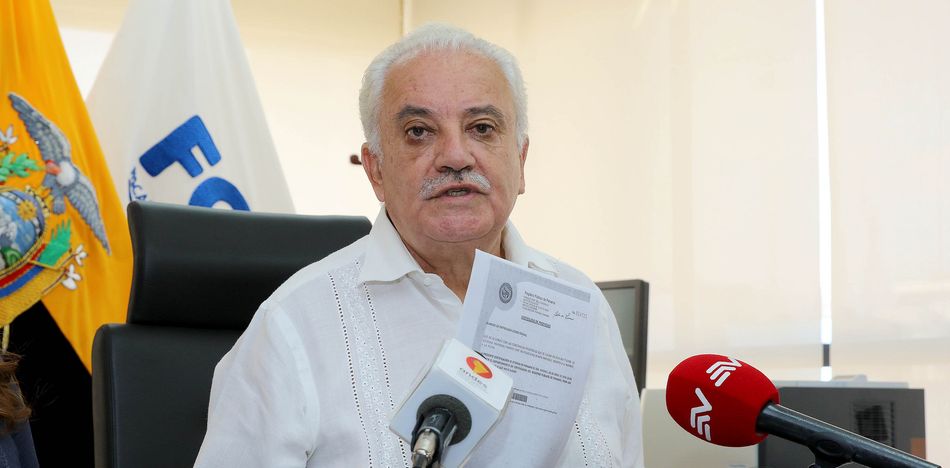 EspañolThe Public Prosecutor's office in Ecuador announced this week that it is reviewing 30 public contracts with Odebrecht.
Attorney General Galo Chiriboga said contracts between 2007 and 2015 are the focus of the audit, though the company began working in the country in 1980.
The priority, he said, is to verify the conditions under which the contracts were established and thus determine if anything illegal took place.
President Rafael Correa's administration has had US $1.6 billion-worth of projects with Odebrecht.
So far, executives of the Brazilian construction company have admitted to giving up to US $33.5 million in bribes to public officials in Ecuador.
Former Minister of Electricity "Alecksey M" and a businessman closely associated with him named "Marcelo E" were the first people to be arrested in the scandal. They were accused of taking bribes worth $1 million.
Prosecutors opened the Odebrecht investigation after the US Department of Justice discovered that the construction company paid Ecuadorian officials US $33.5 million between 2007 and 2016.
Chiriboga said after the judicial secrecy deadline with Odebrecht expires next June, Brazil will provide Ecuador officials with information about additional bribery, which will in turn allow further investigation.
An agreement to collaborate with Odebrecht is being negotiated so that the company can "give (Ecuadorian) justice (officials) relevant information, such as the traceability (of money) … in which contracts were paid, in what accounts the funds were deposited and which official were linked to each."
Sources: Ecuavisa; El Día; El Universo.