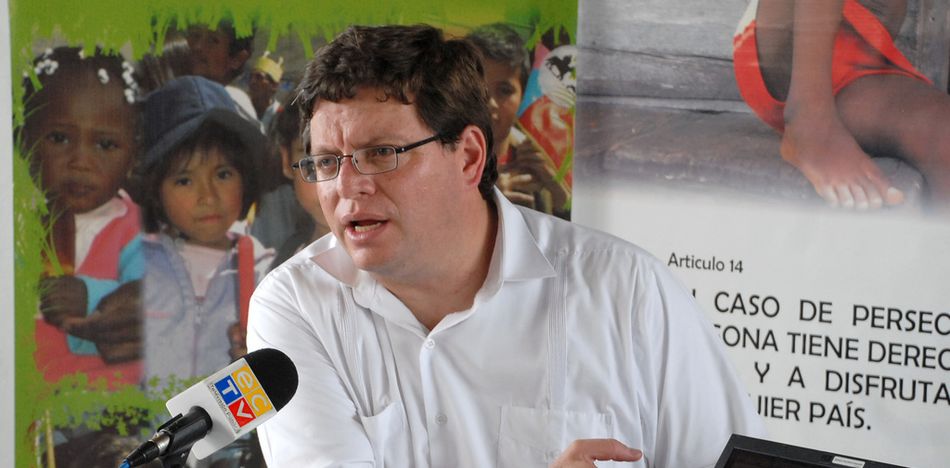 On Saturday, April 22nd, the Ecuadorian justice system ordered a 90-day pre-trial detention for former minister of electricity, Alecksey Mosquera.
Alecksey Mosquera is accused of receiving bribes worth USD $1 million from Brazilian construction company Odebrecht for the Toachi-Pilaton dam contract.
The former minister is the first Ecuadorian detainee for the case involving the Brazilian construction giant, along with another person identified as Marcelo Endara, who was subject to house arrest due to his advanced age.
The Public Attorney's Office launched an investigation into Odebrecht following the United States Department of Justice's announcement that between 2007 and 2016 the construction company paid around USD $33.5 million to Ecuadorian officials.
Mosquera's arrest comes after the revelation in the Brazilian press that Odebrecht officials have reported paying a million dollars to a representative of the Minister of Electricity during the bidding process for the Toachi Pilatón dam.
According to local media reports, on February 25, 2011, Alecksey Mosquera received USD $920,000 in his bank account.
"The Toachi-Pilaton contract was signed on December 19, 2007 and there was an alleged delay in the payment for Alecksey M.'s participation until February 25, 2011. This means that either he was paid when the contract was already signed, or they had a prior arrangement," said Odebrecht prosecutor Wilson Toainga.
According to the Attorney General, Galo Chiriboga, starting next June, after a judicial secrecy deadline has elapsed with Odebrecht, Brazil will provide information to Ecuador in connection with the bribery of the Brazilian construction company that will allow to expand the case's investigations.
The Odebrecht scandal has shaken Latin America to its foundations, ensnaring political establishments region-wide in a sordid web of bribery, corruption, and illicit enrichment.
Recently Colombian president Juan Manuel Santos was implicated in receiving massive illegal campaign contributions from the construction behemoth.
Sources: La República; El Comercio; La Hora