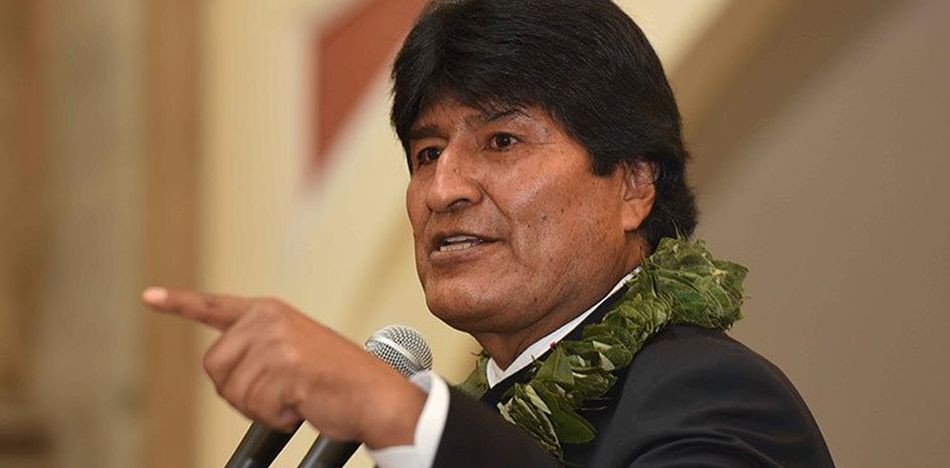 EspañolBolivian President Evo Morales says aggressions against Venezuela and Syria are fueled by oil interests.
According to the president's Twitter, the United States' aggression toward Syria and Venezuela has nothing to do with responding to human rights violations; the country is only after oil.
Agresión militar a Siria y amenazas a Venezuela es sólo por petróleo, con pretexto de existencia de armas químicas y riesgo en la democracia

— Evo Morales Ayma (@evoespueblo) April 8, 2017
Tweet: "Military aggression in Syria and threats toward Venezuela are solely about oil, with the pretext of chemical weapons and democracy at risk."
The Bolivian president's accusations come in response to the US government's launching of missiles that hit a Syrian air base after reported chemical attacks by the Al Asad regime left dozens dead.
Morales also made mention of a memorandum issued by the US Military Southern Command, which warned the Venezuelan government that "it could end up demanding a response at the regional level" if the critical situation in Venezuela continues.
"Venezuela is facing a state of instability due to the lack of food and medicine. Political uncertainty continues and there is a deterioration of the economic situation," the memorandum stated. "This growing crisis in Venezuela could lead to an immediate regional response."
Son inaceptables las amenazas del Comando Sur de #EEUU a #Venezuela. En el siglo XXI, la soberanía es de los pueblos y no del imperio.

— Evo Morales Ayma (@evoespueblo) April 8, 2017
Tweet: The Southern Command's threats are unacceptable. In the 21st century sovereignty belongs to the people, not the empire.
The Bolivian Foreign Ministry issued a statement rejecting statements made by Head of the Southern Command Admiral Kurt W. Tidd:
"Bolivia calls on the international community to condemn these statements that seek to justify actions to politically and socially destabilize our region, which is a violation of the principles of respect for sovereignty, independence and territorial integrity, contemplated in international law."
Sources: El Deber; Globovisión.