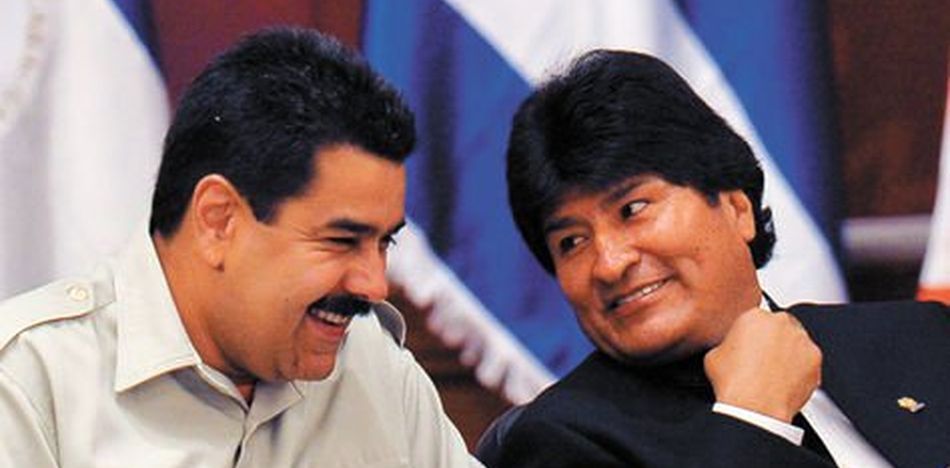 Bolivia's President Evo Morales has called the Secretary General of the Organization of American States (OAS), Luis Almagro, a "threat to peace."
Likewise, Morales stated that Latin America does not need an agency that fosters hatred and division among countries.
The Bolivian president wrote the following on his official Twitter account:
No necesitamos organismos que fomenten el odio y división en A. Latina. #OEA como institución sumisa a #EEUU, está condenada a la extinción.

— Evo Morales Ayma (@evoespueblo) April 5, 2017
Tweet: We don't need organizations that promote hatred and division in Latin America. If the OAS is submissive to the United States, it's condemned to extinction.
The OAS "should be a model of respect of institutionality. Since the USA gave birth to organization, it follows their methodology of destabilization in the region," he added.
The president's statements took place amidst a session to deal with the crisis in Venezuela, after the Venezuelan regime conducted a self-induced coup d'état.
Formerly, President Morales denounced an "institutional coup" in the OAS for "preventing Bolivia from chairing the presidency," the function which his delegation assumed on Monday, April 3rd.
Bolivia, tried to prevent holding the special session planned by the OAS to discuss "recent events" in Venezuela. However, the meeting did, in the end, take place. Honduran ambassador, Leonidas Rosa Bautista, officially inaugurated the meeting with the presence of 20 countries in the room.
At that meeting, a statement was approved "by majority vote" stating that there is a "serious unconstitutional alteration of the democratic order" in Venezuela and the OAS demanded that Nicolas Maduro's government restore "the full authority" of the National Assembly, where the opposition currently holds a large majority.
The text was approved "by majority" (17) of the 21 States present in the room, since only four of them abstained: Dominican Republic, Bahamas, Belize and El Salvador.
Venezuela is increasingly diplomatically isolated in the region, with only a few hard-left regimes in its corner, including Bolivia, Cuba, and Nicaragua.
Sources: La Prensa; La Razón; Sputnik