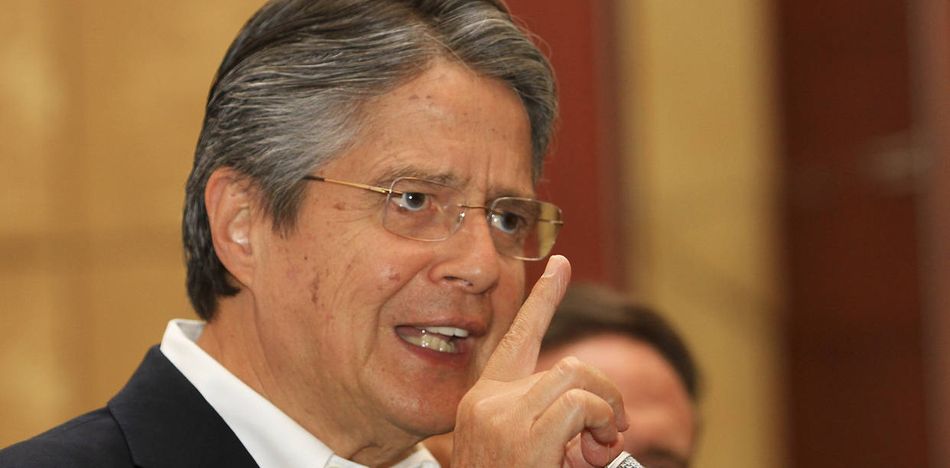 Guillermo Lasso, the opposition candidate for the presidency of Ecuador, has vowed to challenge the results of April 2's presidential election, and says that the results announced by the National Electoral Council (CNE) are compromised by fraud.
Lasso said he will demand a recount of votes and will challenge the results.
Lasso called on his followers to defend their votes peacefully.
"We can not allow a violation of the people's will," he said, after expressing his distrust of official results.
"Let's act in the most peaceful but firm way in our protest, which is a legitimate right in our democracy, and we will say 'do not rob my vote' because we want a change in Ecuador," he added.
"They intend to say that the system turned off for twenty minutes, it was disconnected and then the counted votes magically increased from 20% to 90%," he said.
Guillermo Lasso, also announced that his party will raise objections in all of the country's provinces because they do not match the original documents, and even showed an example of this on his Twitter account.
Este es solo un ejemplo de actas que demuestran inconsistencias. Han cambiado sus votos por los nuestros. pic.twitter.com/soFgCgc3y7

— Guillermo Lasso (@LassoGuillermo) April 3, 2017
This is just one example of documents that show inconsistencies. Their votes have been interchanged with ours.
Likewise, the opposition candidate for the party Creando Oportunidades (CREO, Creating Opportunities) commented that the Secretary General of the Organization of American States (OAS), Luis Almagro, is aware of all this information.
Lasso's followers, who were also dissatisfied with the results, gathered to protest outside the National Electoral Council (CNE), claiming the consummation of an electoral fraud after three of four private pollsters declared the opposition leader had defeated Moreno.
"Mr. Correa, do not play with fire […] The people here do not fear you, we will continue challenging you, do not play with the people," Lasso said.
The CNE had counted 93.54%  of the votes when it reported that the opposition candidate had 48.9% of the electoral roll, while Moreno had 51.1% of the votes counted.
Sources: El Nuevo Herald; Diario las Américas; Caraota Digital.