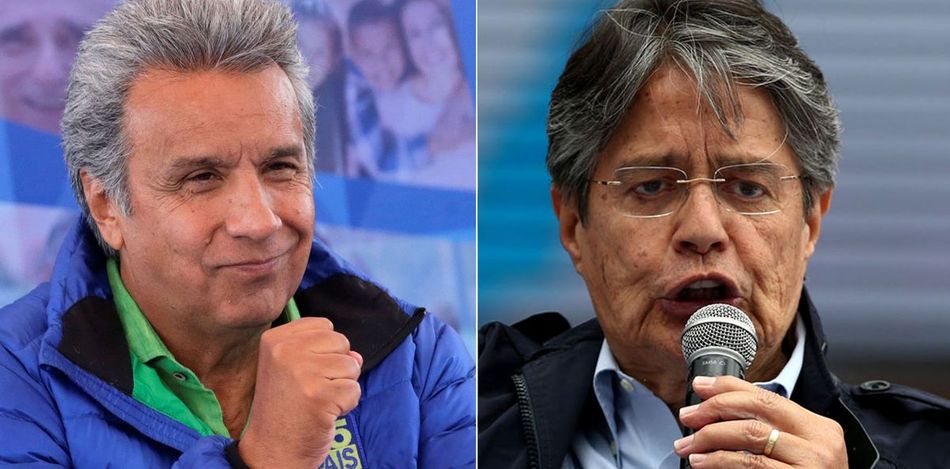 The ruling party candidate for the presidency of Ecuador, former vice president Lenin Moreno, did not attend yesterday's debate organized by the Chamber of Commerce of Guayaquil along with more than 100 institutions.
The presidential debate "A Conversation about Ecuador in 2017", which was scheduled for Monday, March 27, only counted with the presence of the opposition candidate, former Guayas governor Guillermo Lasso.
"It is a snub to the Ecuadorians who are reflecting upon their vote," Lasso lamented, regarding the absence of his correísta opponent.
Likewise, the candidate of the Movimiento Creo-Suma said that the fact that Moreno has not accepted any debate invitation throughout the presidential campaign, "shows that he is not qualified to govern."
The Chamber of Commerce had already announced at a press conference that if one of the candidates did not attend the debate, it would be canceled. Lenin Moreno never confirmed nor rejected the invitation.
"I want it to be clear that I have not refused to be present in any debate, dialogue, or conversation that has been scheduled; when the candidate Lenin Moreno, through the teacher's network, decided to call for a dialogue or conversation, I immediately accepted that invitation. I presume they did not calculate that I would agree to attend what I would deem a meeting of the Alianza Pais party,"said the opponent.
Andrea Bernal, a journalist who traveled from Colombia to be the moderator in the debate, opined in this regard: "Without a doubt it's a loss for the country. It is not about the candidates, but about the citizens and their right to be informed."
Moreno and Lasso are locked in a tight race for the Ecuadorian presidency heading into the April 2 election. Most recent polls have given Moreno a slight edge, but also note a large share of undecided voters.
Lasso gained steam through the campaign, receiving endorsements from former rivals Cynthia Viteri of the Partido Social Cristiano and Paco Moncayo of the Izquierda Democratica.
Sources: La Republica, El Comercio