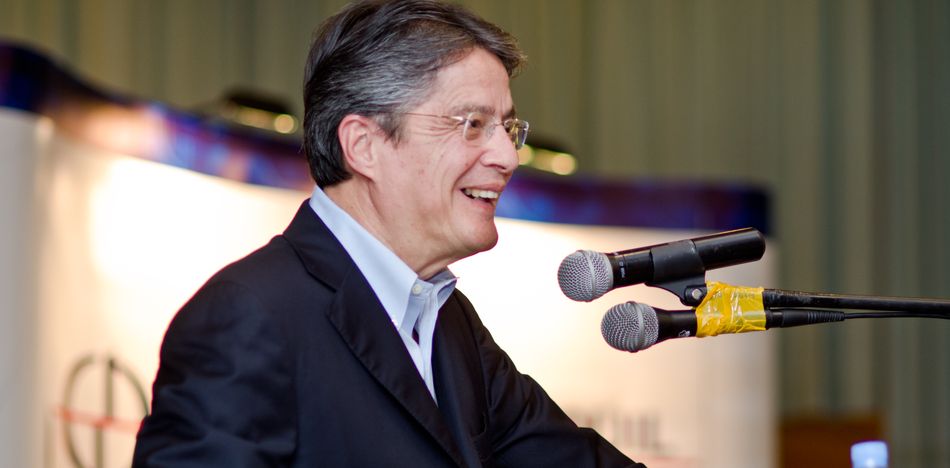 The opposition candidate for Ecuador's presidency, Guillermo Lasso, accused his rival, Lenin Moreno, of "not being man enough to debate."
"Ecuador is tired of so much hypocrisy, of puppets that use the whole state apparatus to attack me, and are not man enough to debate," said the candidate for the movement Creando Oportunidades (CREO), last Sunday March 19th during his speech in Manta.
Lenin Moreno refused to debate on a show organized by CNN television, which was going to be hosted by journalist Patricia Janiot.
"Mr Moreno can not be afraid of the word debate. A debate is an exchange of ideas, a speech is to please to a person who does not have a personality, who has no leadership, who imposes everything from above," said Lasso on another occasion.
Meanwhile, the opposition candidate announced via whatsapp that his Twitter account was blocked by Ecuadorian president Rafael Correa.
Lasso had responded via Twitter hours earlier to Correa's allegations about his alleged involvement in offshore companies. "Listen @MashiRafael…information about my property is public, unlike the Odebrecht bribes list that his government continues to hide."
According to the most recent Cedatos-Gallup poll, the opposition candidate has a slight lead in the second round of the presidential election, which will be held on Sunday April 2nd, this year.
The poll shows that Lasso would win the presidential election with 50.8% of the votes, compared to 49.2% for Rafael Correa's hand-picked successor Lenin Moreno.
Guillermo Lasso, a banker and former governor of Guayas province has benefited from support from other political parties such as Cynthia Viteri of the Social Christian Party and Paco Moncayo of the Democratic Left.
However, former vice president Lenin Moreno will be a formidable challenger, certain to count on Alianza Pais's strong party machinery on election day.
The election is likely to be extremely close.
Sources: La República, El Universo