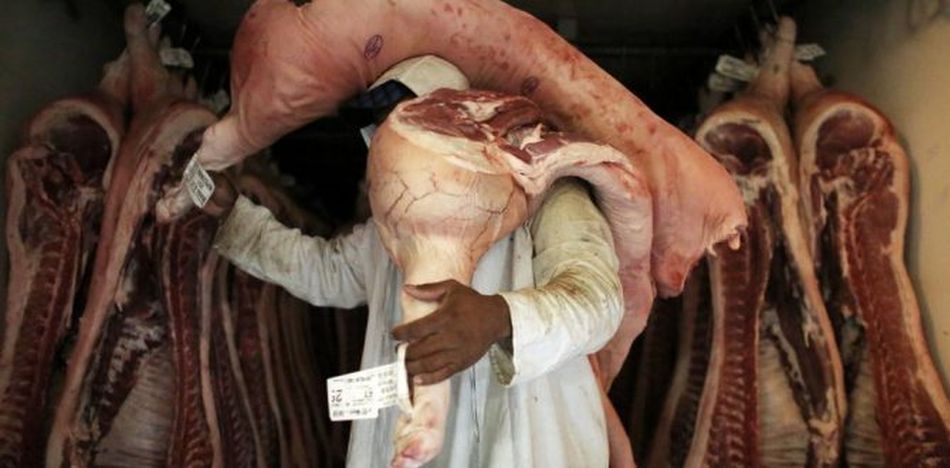 Brazilian President Michel Temer is mobilizing to help end the controversy over the sale of rotten meat, manipulated food, and bribe payments to the ruling party.
President Michel Temer and his agriculture minister met with senior diplomats from the European Union, Sweden, Canada and other countries to assure that slaughterhouses were being properly supervised and that Brazilian meat is safe to eat.
"This is an urgent matter, since it has repercussions for us both internally and abroad," said the Brazilian president. "We have talked to the embassies so that they can spread the word to their governments regarding any  recent concerns. I invite everyone to go to a Brazilian steak house now."
Temer dined with more than 30 foreign diplomats at a steak house called Steack Bull, where he spent 119 reais (USD $39) per person. However, according to local media, Temer may have taken the ambassadors to eat imported meat.
"At first, Steack Bull manager Rodrigo Carvalho said that imported and Brazilian meat was served […] but later changed his story," reported the G1 news site.
Temer chose that steak house to prove the quality of Brazilian meat, but the origin of the food served to the leaders has been questioned after the reports published by the press.
Steack Bull's own employees reported that they also serve meat imported from Australia.
Likewise, workers pointed out that since the rotten meat scandal, the restaurant has brought fewer Brazilian products.
The presidency has denied the press statements, assuring that "the meat served this Sunday to President Michel Temer and the invited ambassadors was of Brazilian origin."
A statement released on Sunday March 19th, by the presidential palace, also reported that the president is ready to "accelerate the auditing process of the establishments cited by the police investigation and that they are 21 in total," since three of them have already been suspended and will be "immediately placed under a special control regime that will be directly reporting to a task force of the Ministry of Agriculture (MAPA)."
"It is important to emphasize that out of 11,000 employees, only 33 are under investigation, and out of the 4,837 businesses subject to inspections, only 21 are allegedly involved in alleged irregularities, and out of those 21, only six have exported products in the last 60 days," he explained.
Brazil exports meat to 150 countries, including the United States, European Union, and China, which have all requested an explanation.
The Federal Police announced that health inspectors allegedly received bribes from the slaughterhouses to authorize the sale of food unfit for consumption.
"They used acid and other chemicals, in some cases carcinogenic, to disguise the physical appearance of the rotten product and its smell," Mauricio Moscardi, head of Brazil's Federal Police, told a news conference.
Sources: Bloomberg, BBC, CNN,  El Comercio