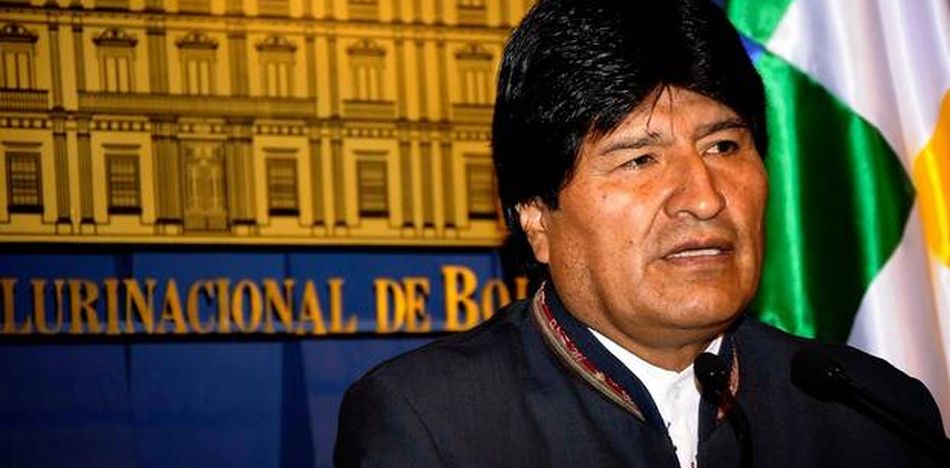 EspañolBolivia's President Evo Morales accused Chile of assaulting Bolivian people during the arrest of two military personnel and seven customs officials at the border.
"Using and defending smuggling, assaulting the Bolivian people just a few hours before a response in The Hague," he tweeted.
According to Morales, the situation occurred on Bolivian soil on Sunday, March 19.
2 miembros de las FFAA y 7 funcionarios de la Aduana detenidos por gendarmes chilenos cuando combatían contrabando en territorio boliviano.

— Evo Morales Ayma (@evoespueblo) March 20, 2017
In his tweet, Morales was alluding to the fact that next Tuesday, March 21 a delegation from Bolivia will present a response to their demand to have access to the sea in the International Court of Justice (ICJ) at The Hague.
"We demand the immediate return of Bolivian officials who were carrying out their work against smuggling," said Bolivian Vice President Álvaro García-Linera. "Do we want to think that the government of Chile is covering up contraband?"
The official also said he filed a formal complaint with the Chilean government over the "illegal detention of our Bolivian officials."
The Chilean authorities say that a captain and a sergeant and the seven Bolivian customs officers were seizing trucks in Chilean territory when they were put under arrest and then transferred to a sub-commissary in Colchane, in northern Chile.
The border area where the incident took place is reportedly often used by smugglers who illegally introduce goods of all kinds to Bolivia arriving in the Chilean port of Iquique from China.
Chile and Bolivia are working with the ICJ to resolve who has jurisdiction over the waters of the Silala, a reservoir located on the border.