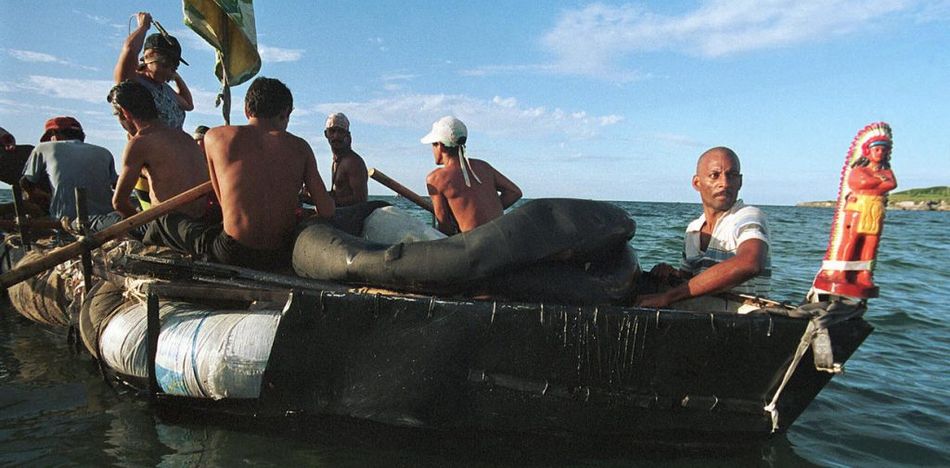 On Sunday, March 12th, 29 Cuban refugees were caught trying to reach Florida by boat.
According to authorities, the group of Cubans were with five other people who tried to flee, but were caught and turned over to the United States Coast Guard.
According to officials of Customs and Border Protection, the group of immigrants was intercepted near the coast of Key Largo.
This is the first case in which Cuban immigrants who have attempted to reach American soil since the government of Barack Obama eliminated the "wet foot, dry foot" policy that allowed Cubans to arrive to the US without facing deportation, and qualifying for permanent resident status.
On this occasion, they will not be able to count on any migratory benefits and American authorities are investigating if their arrival is linked to a human trafficking operation.
The only chance that they have to remain in the United States is to open an asylum case and prove a credible fear of persecution if they are returned to Cuba, according to Café Fuerte.
The "wet foot, dry foot" measure was adopted by the Clinton administration in 1995, because the Cuban dictatorship refused to accept deported Cubans. From then on, Clinton managed to reach an agreement with Havana to return the rafters that were intercepted at sea, while the United States would accept those who managed to reach the mainland.
Now, any Cuban who enters the border "more likely to be a Guatemalan, a Salvadoran or a Mexican," said immigration lawyer Wilfredo Allen.
Sources: Cubanet; Telemundo.