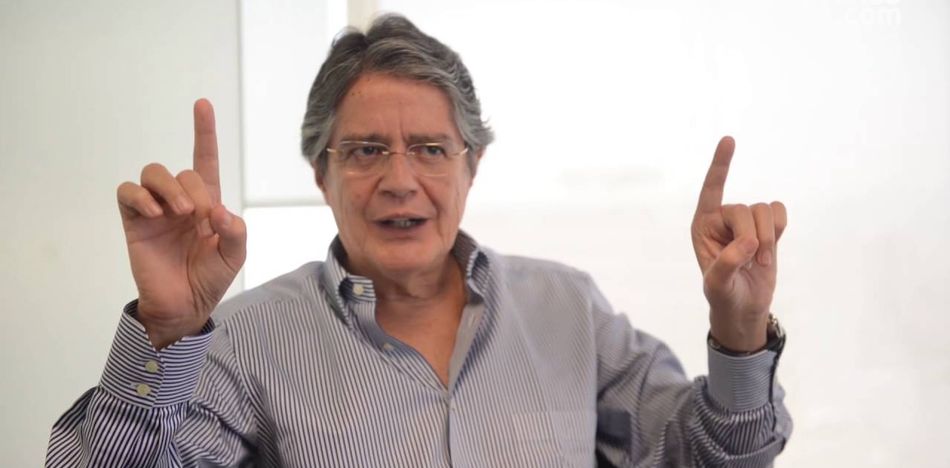 Guillermo Lasso, the opposition candidate for the presidency in Ecuador, announced that if he assumes power he will withdraw his country from the Bolivarian Alliance for the Peoples of our America (ALBA).
Lasso added that he will, however, immediately apply for membership in the Pacific Alliance (formed by Peru, Colombia, Chile and Mexico), since in his view, there are "big opportunities" in that bloc.
For the center-right candidate, ALBA is a place with a lot of talk and little action, in which people spend their time talking about much and doing nothing about the world. "We will say 'bye, bye' to ALBA," Lasso promised.
It is time to "turn the page and leave behind this history of dictatorships of a political party, to restore democracy and freedoms in Latin American countries," he commented, and expressed his intention to fight in favor of the consolidation of "democracy and freedom in all countries of Latin America."
Lasso, said that his promise "does not imply that we are going to damage our relationships with Russia, Iran or China. On the contrary, we will maintain very good relations within the realm of democracy, freedom, respect for human rights, boosting trade and investment," he said.
The opposition candidate also promised to create a million jobs during his tenure as president, and plays up his credentials as an entrepreneur for 46 years, during which he claims to have generated "more than 100,000 jobs in the private sector."
He also assured that he will defend his country's potential as an exporter of shrimp, cacao, flowers, and coffee, among other products. Lasso claims that the key to Ecuador's agricultural advancement is the process of agro-industrialization, while boosting foreign direct investment which will lead to greater employment.
The candidate has also expressed his "pride" in being an "honest banker," unlike collaborators of the current government who "ended up fleeing to Miami," he says.
"My hands are clean. We have not lost a penny of any Ecuadorians," he said, recalling his administration of the Bank of Guayaquil, which "went ahead without a cent from the Ecuadorian state."
Sources: La Republica, El Carabobeno