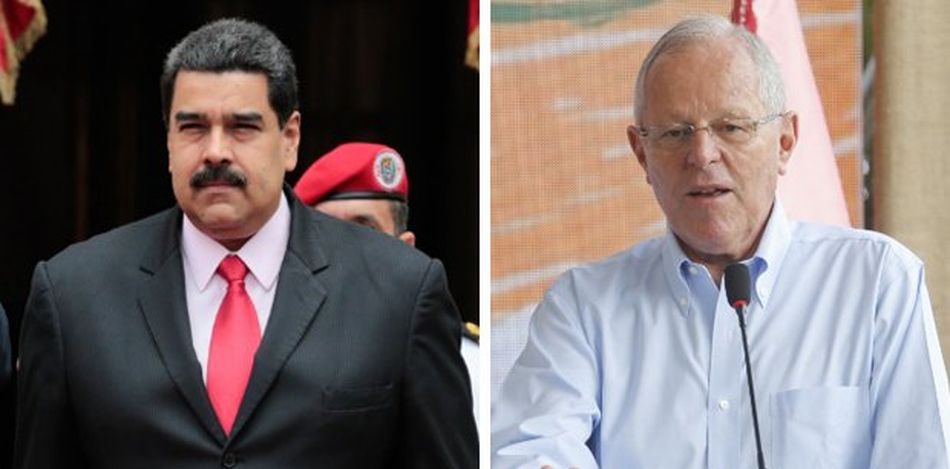 EspañolVenezuelan President Nicolas Maduro said this week Peruvian President Pedro Pablo Kuczynski is "encouraging" US President Donald Trump to carry out military intervention in Venezuela.
"Take good care of what you say, Mr. Kuczynski, take care of what you do, because forces a thousand times stronger will rise against you," Maduro said. "Enough with the hatred, enough with the attacks."
The warning came in response to a note sent by Peru to Venezuela in protest of a diplomatic dispute involving Venezuelan Foreign Minister Delcy Rodriguez's comments about PPK.
"I know about everything you are doing, Pedro Pablo Kuczynski, because whoever messes with Venezuela ends up dry," Rodriguez said.
On February 25th, at Princeton University, PPK called Latin America a "friendly dog" to "highlight the fact that Latin America as a whole is an area that does not have any problematic issues with the United States, compared to the crisis in the Middle East, Syria, etc."
However, neither Maduro nor Chancellor Rodriguez liked PKK's statements.
"He dared to attack Latin American people and I say that the only friendly dog here is him," said the official at a forum held in Caracas.
"He's just another puppy that became one of the empire's dogs in the Organization of American States," Rodriguez said in reference to OAS Secretary General Luis Almagro.
"They are the only two who wag their tail in a friendly way to please their imperial masters," she added.
In view of these remarks, PPK decided to call his Peruvian ambassador in Caracas to say that Venezuela's statements are "insolent and unacceptable."
"Who said cheeky expressions here? The President of Peru Pedro Pablo Kuczynski, against all of Latin America and the Caribbean. A movement must be lifted against his remarks," Maduro said.
"I asked him to publicly correct the mistake he made by describing the people of Latin America as 'dogs.' Not even the worst dictators dared to refer to our peoples as dogs."
Sources: El Universal; Perú21; Diario Correo.