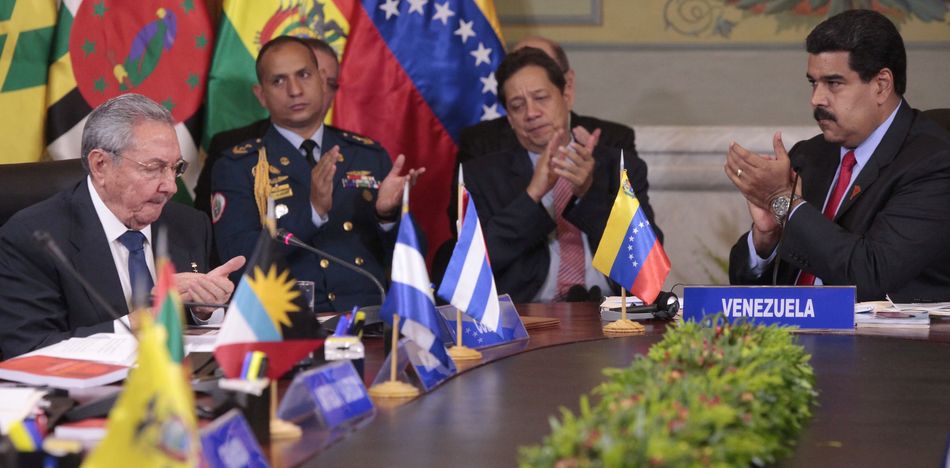 On Monday, March 6, the Chilean Foreign Ministry convened the ambassadors of Cuba, Ecuador, Nicaragua, and Venezuela to present a formal complaint for their support for Bolivia in its long-running maritime dispute with Chile.
"We reiterate our solidarity with the just and historic claim of the State of Bolivia, regarding their sovereign right to access the sea," said an official communique by members of the Bolivarian Alliance for the Peoples of Our America (ALBA).
Also, in the document, they indicated that they reiterate "the call made in February of 2013 to the leaders and peoples of Chile and Bolivia, to seek a peaceful resolution, through dialogue and negotiation, so that a satisfactory solution is found."
In response to this document, Chile expressed its surprise at ALBA's pronouncement and reminded them that, despite the pending case at The Hague in the Netherlands, Chile has not commented on the legal matter. The ambassadors were instructed to convey the discomfort of the Chilean government to their respective foreign ministries.
The respective ambassadors were also called separately, and informed that the Chilean-Bolivian dispute is a bilateral issue; one in which they were respectfully requested to not interfere.
For its part, the Ministry of Foreign Affairs stated to Publimetro that these types of meetings are a common mechanism in diplomacy and do not imply a diplomatic break between countries.
Following the Chilean actions, the Minister of the Presidency of Bolivia, René Martínez said: "We understand that there is despair on the part of the Chilean authorities with regard to this issue, they are sensitive and worried."
According to Martínez, La Moneda's reaction "legitimizes the legal solvency and legal reasoning" of Bolivia's historic maritime demand presented to the International Court of Justice (ICJ).
Sources: El Deber, Publimetro, T13