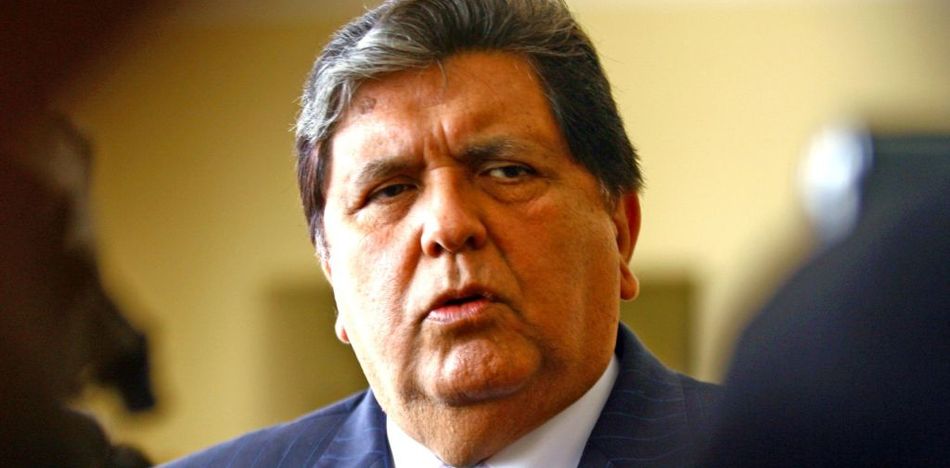 Español Ex-President of Peru Alan García and former Ministers of Transport and Communications Enrique Cornejo and Oswaldo Plasencia are being investigated for their involvement in the Odebrecht scandal.
The complaint — involving the constructions of the Lima Metro — was filed before the Public Prosecutor's Office by the Ad Hoc Prosecutor's Office because of "the alleged commission of the crime against the public administration," according to Prosecutor Katherine Ampuero.
"This complaint is in the Public Prosecutor's Office for Corruption of Officials, which Cesar Sanabria is in charge of," Ampuero said. "He will decide which prosecutor is responsible for investigating this complaint."
García was already indicted for illicit enrichment after his first administration (1985-1990); however, he is once again under the spotlight.
"We have gathered, for the consideration of the prosecutor, sufficient evidence that supports the investigation of these three people," said the official in charge of the case.
According to the Lava Jato Commission's report, there were irregularities in legal provisions issued related to the Lima metro.
The document says the Autonomous Authority of the Electric Train (AATE) was granted "a series of prerogatives in the execution of the contract without the need of the Comptroller General of the Republic's approval, Ositran or even the Ministry of Transport and Communications."
The report also highlighted that former Executive Director of the AATE Oswaldo Plasencia had "power to approve additions, additional works, definitive technical files without the need for the opinion of the comptroller."
On January 20, Odebrecht told Peruvian Public Prosecutor that they paid US $8 million in bribes for the Lima metro.
"Investigate whatever you want. That way it will be clear that other presidents have had a price, but Alan Garcia has not," wrote former President Garcia after the prosecutor's announcement.
Sources: El Comercio; Perú21; El Popular.