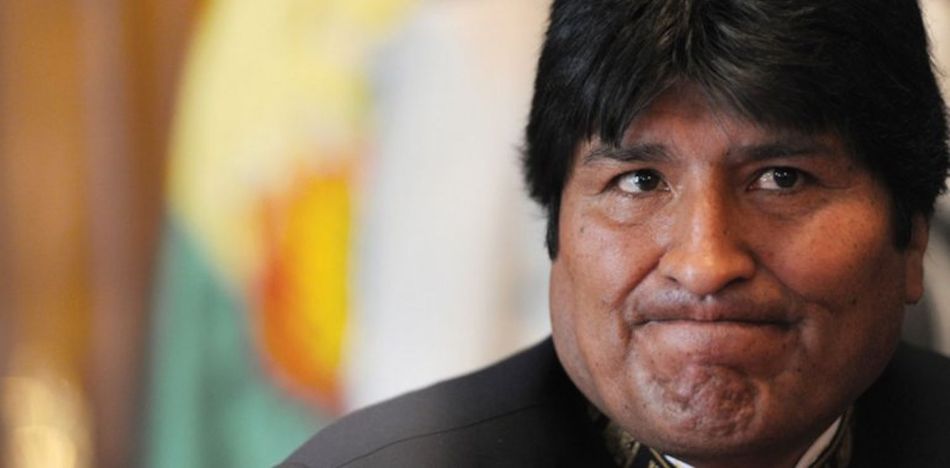 EspañolEvo Morales, president of Bolivia, returned to Cuba to continue his medical treatment after attending the memorial ceremony for the four year anniversary of the death of Hugo Chavez and the 14th Summit of the Bolivarian Alliance for the Peoples of Our America (ALBA) in Venezuela.
"Per doctor's orders, he [Morales] needs to continue his rest, you know that the president has been working quite hard recently; then he will return [to Havana] to continue his rest, and we understand that on Tuesday night he will be back in Bolivia," said Minister of Communication Gisela López on Sunday.
In Havana, Morales will continue treatment for a viral infection that has caused pain in the right side of his abdomen, sinusitis, and pain in his vocal cords.
During his participation at the ALBA summit, the president sounded weak and hoarse; however, he was sufficiently strong to deliver a 22 minute speech, in the Presidential Palace of Miraflores.
Morales released a statement from Venezuela, saying: "Very happy to be back in Caracas and tell them that thanks to our Cuban brothers we are recovering." Morales went to Cuba on Wednesday March 1, and was treated in a clinic on the island.
Before his trip to Venezuela, Morales and his Cuban counterpart, Raul Castro, held a meeting in the hospital where Morales was receiving treatment.
According to the Bolivian Minister of Communication, Gisela López, Cuban President Raul Castro visited Morales, accompanied by Foreign Minister Bruno Rodríguez.
https://twitter.com/giselalopez68/status/838122368631468033
"A fraternal meeting between two great leaders of the Abya Yala [name by which indigenous peoples identified the American continent]. Commander Raúl Castro and the Cuban Foreign Minister talked for an hour with Evo," Lopez wrote in his Twitter account.
The meeting between the two heads of state took place on March 4.
Sources: El Deber, Los Tiempos