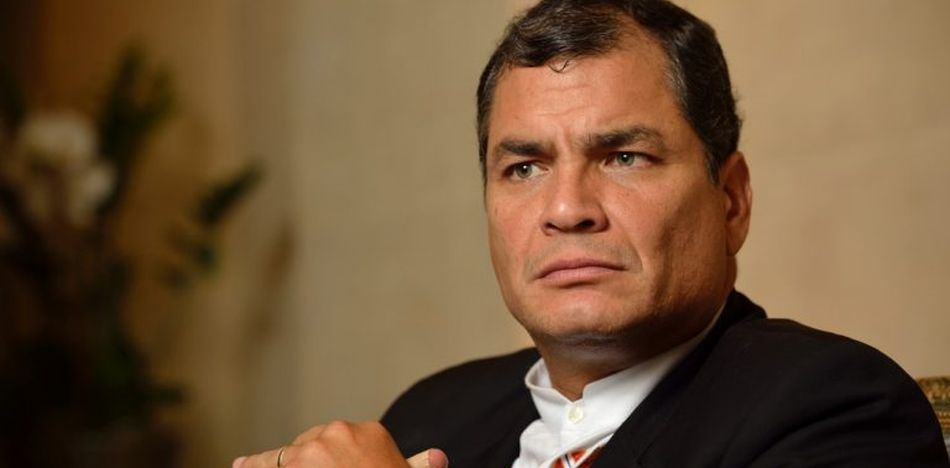 EspañolEcuadorian President Rafael Correa warns that if the opposition candidate Guillermo Lasso wins in the presidential elections, a political persecution will be initiated against him, preventing him from leaving the country.
"If that guy wins [Guillermo Lasso], who is not going to win, he's going to start chasing us…Those people will persecute us if they win the government and my best option will be to stay in the country. Defend my government, my honor, etcetera, and I will beat them again," the president said during an interview.
"If Lenin wins [former vice president Lenin Moreno] I can go to rest a little, and I owe that to my family, to Belgium. But I will have to stay to avoid destroying what has been achieved and to defend myself because these people are going to persecute us," continued Correa.
Correa has mentioned that his intention is to go to his wife's native Belgium with his family, after leaving the presidency, allegedly to pursue a career in academia.
However, Correa insisted that he is confident that the ruling party will win in the presidential elections scheduled for next April 2 and warned that if the opposition loses, they will seek to ignore the results and create confusion.
"To cushion the defeat they invented the tale of fraud," said the Ecuadorian head of state and added, "if there was fraud it was against us because we did not have electoral controls at all the precincts. CREO out-manned us because they had more money that we did. These people know how to manipulate the numbers. We must be prepared, we must have electoral control and we must be aware of what's going on," continued the president.
"If there was fraud, then submit the evidence and not only to the National Electoral Council (CNE) but also to the Electoral Dispute Tribunal (TCE) and the ordinary courts. They did not present anything because they are phonies led by [Guillermo] Lasso and Paez," he said.
Sources: La Republica, El Universo, El Telegrafo