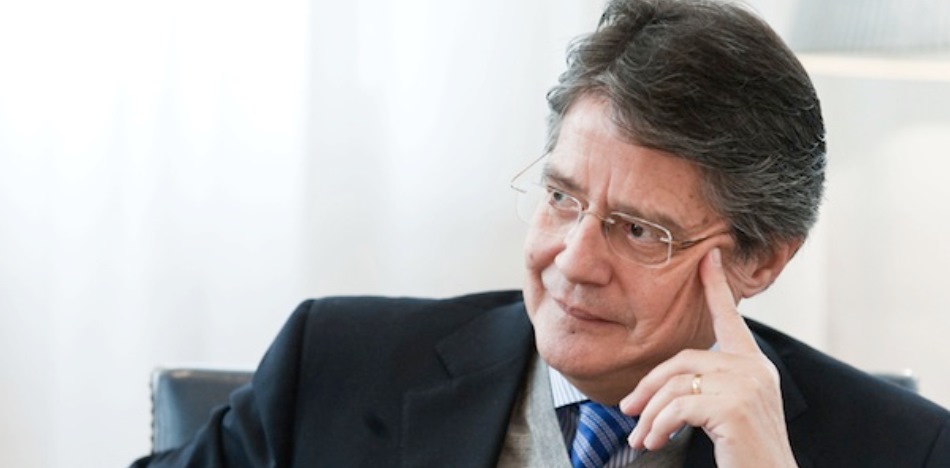 The opposition candidate for the presidency of Ecuador, Guillermo Lasso, will propose to exclude Venezuela from the Organization of American States (OAS), if free elections are not held.
Likewise, the candidate of the Creando Oportunidades party (CREO) assured that upon winning the elections he will demand the release of opposition politician Leopoldo López, and "other political prisoners in Venezuela."
"With deep respect, from the Presidency of the Republic we will ask the Permanent Council of the Organization of American States, invoking Article 20 of the Democratic Charter, to intervene diplomatically in order to achieve free elections in Venezuela," Lasso said, adding: "If this is not achieved, then we will take the next step, which will be the proposal to exclude Venezuela from the Organization of American States, until truly free and democratic elections are held. It's not a matter of talking to those who do not believe in democracy."
Lasso made the announcement at a press conference held in Guayaquil, where he also thanked the voters that put him in a second round election with Correa's hand-picked successor, former vice president Lenin Moreno.
The opposition candidate also commented on the dialogue promoted by the Vatican, which sought to bridge the gap between the Venezuelan regime and the opposition, which aimed to end the economic, political, and social crisis.
"I regret that this dialogue has failed, and what the Latin American community must do is address the matter directly, and tell the Venezuelan government that it is not democratic, because it does not respect freedoms and because its economic policies have plunged the Venezuelan people into despair," he said.
Lasso and Moreno will face a second round election on April 2, which could mark a sea change in Ecuadorean politics.
Source: La Republica