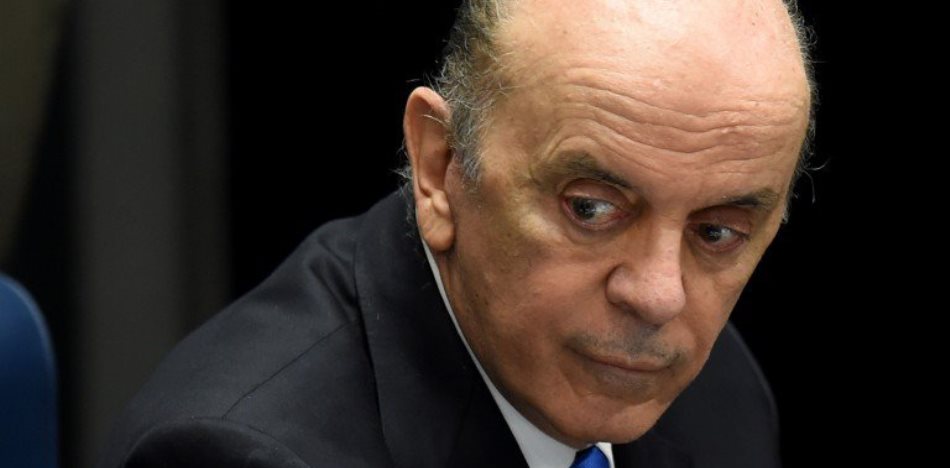 EspañolBrazilian Foreign Minister José Serra resigned Wednesday, February 22nd, due to health problems.
In a letter sent to President Michel Temer, Serra asked to be "exonerated" from his role "with sadness, due to health problems" that "prevent him from maintaining the pace of international travel inherent in the role of chancellor."
According to the doctors, his recovery will take at least four months, the letter said.
"In Congress, I will honor my mandate as a senator working for the approval of projects that aim at recovering the economy, social development and the consolidation of democracy in Brazil," Serra's letter continued.
According to Minister of the Secretary of the Government Antonio Imbassahy, the chancellor is suffering from a condition in his spine.
Last December, the chancellor had spine surgery at the Syrian Lebanese Hospital in Sao Paulo.
Local media reported that due to the surgery, his medical team forbid him from traveling by plane for four months or risk injuring his bone marrow.
Serra will turn 71 next March and was named Temer's foreign minister on May 12th, 2016. Dilma Rousseff was impeached and finally removed in August due to irregularities found in her public accounts.
The chancellor was responsible for a radical change in Brazil's diplomacy when he pressured Venezuelan President Nicolás Maduro. Alongside Argentina's Mauricio Macri, he was among those responsible for suspending the country from Mercosur trade bloc, arguing that internal political problems run opposite to the organization's democratic principles.
Sources: El Nuevo Herald; El País.