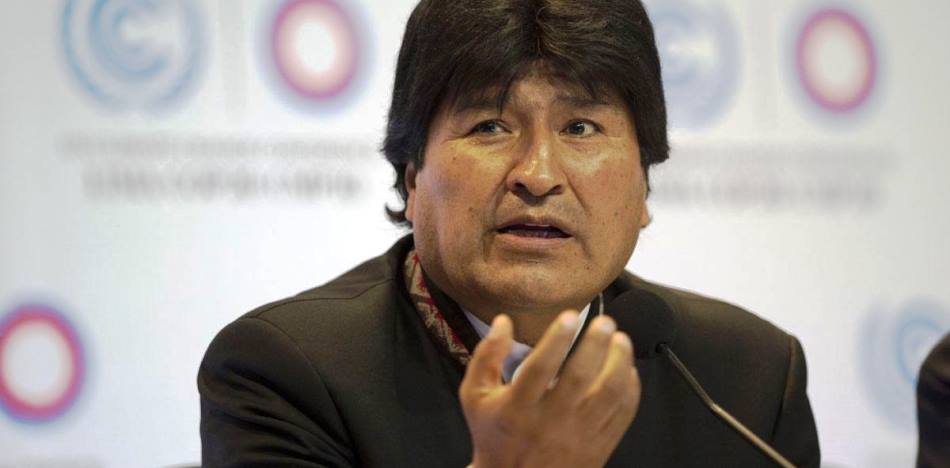 EspañolMost Bolivians are against the idea of current President Evo Morales running for president in 2019.
A survey carried out by Markets and Proof showed that only 33 percent of Bolivians are for Morales joining the 2019 elections, which would require changes to the constitution.
The study consulted 900 people in 18 cities and in rural errors, with an error margin of +-5.5 percent. Political analyst Henry Oporty stated that it shows citizens want "political change with stability."
The survey also showed that 51 percent have "little trust" in Morales, while 26 percent said they have "no trust" and only 21 percent said they have "a lot of trust."
Last February, a referendum was carried out to modify the constitution that previously limited presidential terms to two consecutive terms, with the goal of enabling Morale to run again.
Despite the fact the officialist party lost by two and a half points, Morales' political part MAS (Movement to Socialism), together with linked social organizations, were able to create a new presidential nomination process through "constitutional" and "legal" frameworks. Morales might be planning to resign before ending his mandate, and another referendum or another consultation before the constitutional tribunal is in the works to secure his eligibility to re-run.
Fifty-two percent of survey respondents also said they do not agree with the nomination as a result of the referendum, but rather respect the constitution. Another 12 percent disapprove the election strategy "for other reasons."
Source: El Nuevo Herald; Bolivia.