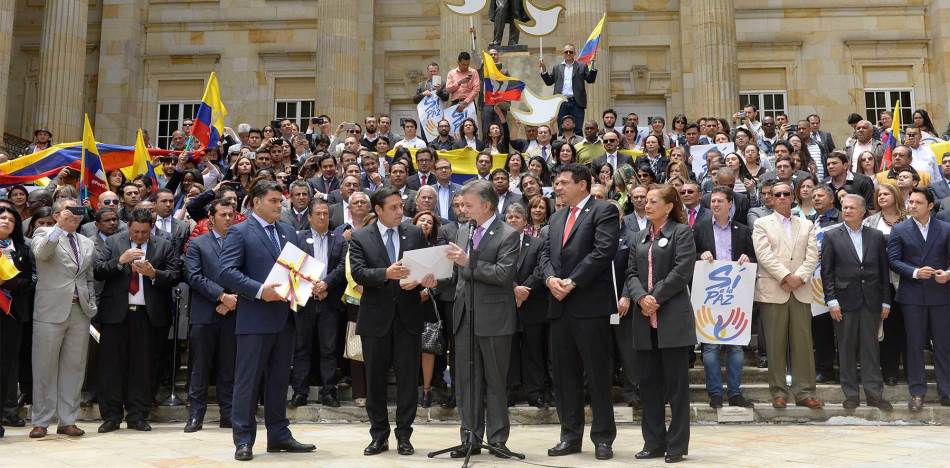 EspañolFARC guerrillas and the Colombian government have both violated the Santos-FARC agreement's protocol for carrying out the peace process, according to the bilateral ceasefire's Monitoring and Verification Mechanism.
According to a ceasefire report published by authorities this week, the guerrilla group violated the protocol three times and the government has failed to comply at least twice.
The guerrilla's first violation took place on January 10, when they attacked a guerrilla dissident and killed a woman that was with him.
The second violation took place on January 16th, when five members of FARC carrying handguns in the Guaviare department were detained by the armed forces.
On January 18th, two FARC members were found with handguns while relocating in the Cauca Valley department.
On December 31st, the government reportedly carried out an operation less than 3,000 yards from FARC's location, which is a breach of the peace agreement.
The second breach was reported on January 24th, when "three servicemen in a National Army (truck style) vehicle" entered an area where FARC members were gathered.
Lastly, on December 29th, a member of the army allegedly sexually abused a minor north of Santander.
The necessary information to determine if the person involved is linked to the (ceasefire) process has been requested from the government and is reportedly pending.
Source: El Espectador.