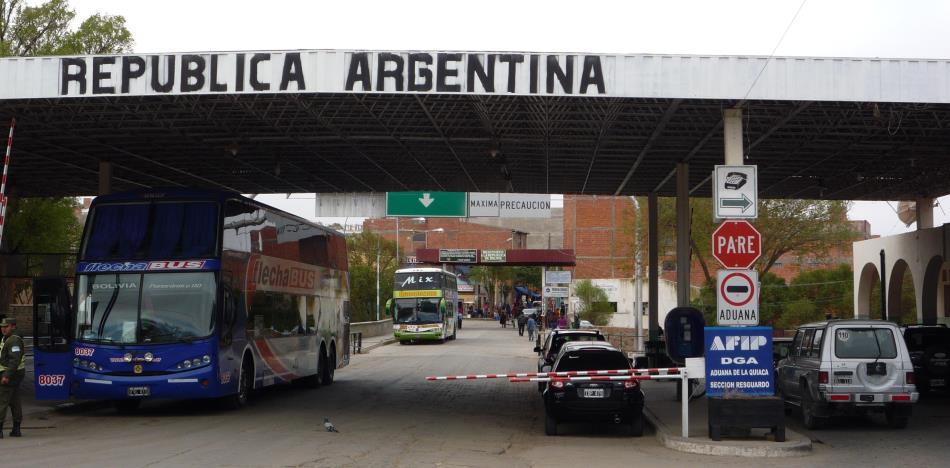 EspañolThe Argentine government is in the process of analyzing the creation of an immigration police unit to regulate the movement of people across the border.
Director of Immigration Horacio Garcia said the idea is to create an immigration law that addresses issues of foreigners entering the country who may not have legal papers, or have questionable histories with the law, and to generally make the border more secure.
The new measure would look something similar to that of immigration police units in other countries like the United States, Ecuador, Panama and Costa Rica, among others; that is, to investigate networks of human trafficking, drug trafficking and terrorism.
However, congressional approval is needed first.
The idea is reportedly being studied, as the creation of a new type of law enforcement is a complicated, complex process, one official said, especially if people resist the idea.
These new officials would work alongside the Gendarmerie, the Navy, the Federal Police and the Airport Security Police, which until now have fulfilled the role of an immigration police.
New enforcement could bring with it a long list of complications, not just for the budget, but because it would hypothetically be under the jurisdiction of the Ministry of the Interior instead of Security, like other law enforcement.
And this wasn't the only development in immigration policy this week.
The Ministry of Immigration Horacio García also proposed the creation of an advanced passenger information system that would prevent the entrance of foreigners with criminal histories, which would need the approval of airlines.
President Macri is also scheduled to sign a decree that will tighten the requirements for the entry of immigrants from other countries and that will reduce the time it takes to deport someone.
Sources: Clarín; La Nación.