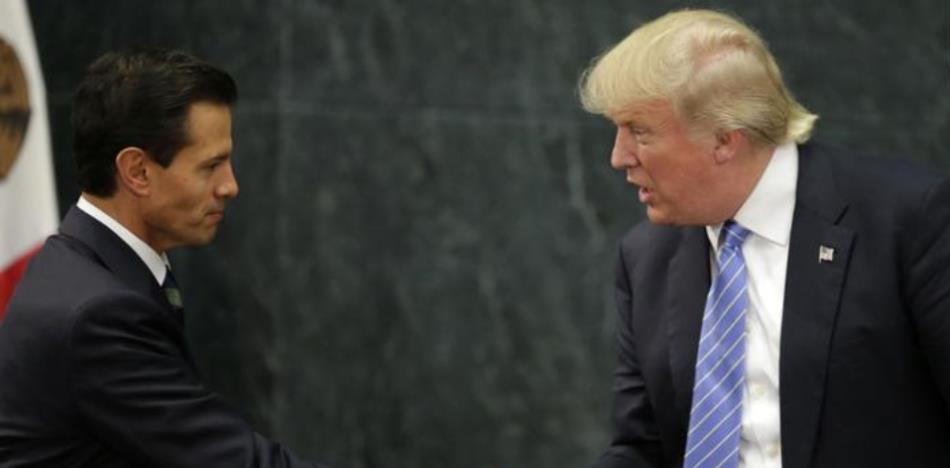 US President Donald Trump wrote on Twitter that if his Mexican counterpart, Enrique Peña Nieto, is unwilling to pay for the wall, that he will cancel the White House meeting scheduled for January 31.
The message, written on Thursday, January 26, came after the Mexican president's disapproval of Trump's decision to continue construction of the wall between the two nations.
"I regret and reject the decision of the United States to continue the construction of a wall that, for years, far from uniting us, divides us. Mexico does not believe in the walls. I have said it over and over: Mexico will not pay for any wall," the Mexican government said.
The message from the Mexican government was issued the night of Wednesday, January 25, from the official presidential residence of Los Pinos. Pena Nieto will now wait to consult with his Minister of Foreign Affairs, Luis Videgaray, and Minister of Economy, Ildefonso Guajardo, who traveled to Washington for talks with the Trump government. Only then  will make he chart a course forward in what appears to be an increasingly rocky relationship with the United States.
The Mexican president's meeting with Trump will only take place after he assesses the productivity of the first meetings held with these key ministers.
"Mexico offers and demands respect, as the fully sovereign nation we are. Mexico appreciates its friendship with the people of the United States and declares its desire to reach agreements with its government, agreements that are in favor of Mexico and the Mexicans," said Peña Nieto.
Mexico's 50 consulates in the United States will become "genuine advocates for the rights of migrants," he said.
Peña Nieto also called on lawmakers and civil society organizations to join efforts to support advocacy.
"Where there is a Mexican migrant at risk who needs our support, there we must be, and there must also be your country," he said.
Source: El Universal