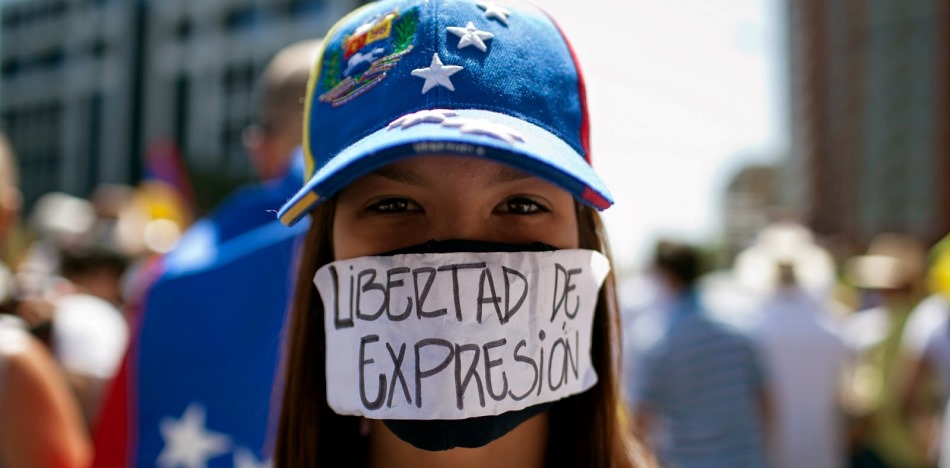 EspañolSpanish journalist Aitor Sáez was deported this Sunday, January 22 from Venezuela for trying to cover a protest for voting rights this week.
The correspondent for Deutsche Welle (DW) was detained by three members of the Bolivarian National Police (PNB), who sent him to Colombia on an airplane.
"(I feel) an immense sadness because I cannot be where I should be, in Venezuela doing my job," Aitor Sáez wrote on Twitter  after arriving in Bogotá.
Recién llegado a Bogotá. Una tristeza inmensa por no poder estar donde debería, en #Venezuela haciendo mi trabajo. Gracias por tanto apoyo

— Aitor Sáez (@AitorSaez10) January 23, 2017
After landing at the Simón Bolívar International Airport in Maiquetía, he was retained and declared "inadmissible" despite having made five previous visits to the country, Sáez said.
"No one from (immigration services) gave explanations," the reporter tweeted.
Nadie del SAIME (migración) da explicaciones. Ni siquiera aparecen. Llevo 1 hora pidiendo que venga alguien para documentar el incidente

— Aitor Sáez (@AitorSaez10) January 22, 2017
The Venezuelan journalists' union confirmed the deportation and called the measure a threat to press freedom.

"The government insists on silencing the press and isolating the country … under the euphemism of 'inadmissible,' it deported Aitor Sáez," the National Union of Press Workers said.
This is the first time in 2017 that the Venezuelan government has expelled a journalist from the country. Last year, 13 journalists were expelled within the first two months.
A una hora de la deportación. Me duele no poder contar mañana un día tan importante para la democracia #Venezuela pic.twitter.com/hGX5hnVj0Q

— Aitor Sáez (@AitorSaez10) January 22, 2017
On Monday, January 23, opposition leaders called for a protest to demand the restitution of the right to vote.
"It is not a street march" said President of the National Assembly Julio Borges. "It is the Parliament standing beside the people, bringing an official agreement approved by the legislature to the National Electoral Council to demand that elections happen this year."
Sources: La Patilla; El Impulso.