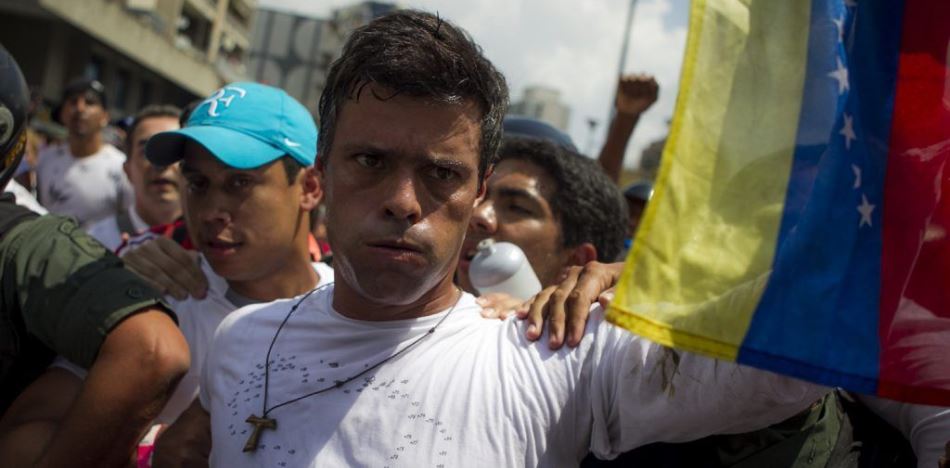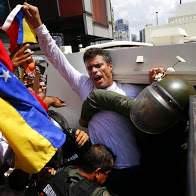 Opposition politician and political prisoner Leopoldo López asked Venezuelans to overcome despair and fear and invited them to "to renew their convictions spirit."
"Our attitude towards this dictatorship violating human rights must be permanent irreverence, we must challenge it and promote a profound change, a democratic change," said the leader of Popular Will in an article published on his blog.
"This fear of ours and the administration of terror by the Maduro regime have been fundamental elements of its longevity in power. If we fail to defeat this fear, we will not have the capacity to conceive and lead a process of change, "Lopez wrote.
Lopez also reiterated his conviction "to continue fighting against this repressive, inefficient, corrupt, and undemocratic system that the Chavistas have built over more than three decades."
"The non-violent struggle is neither passive, nor contemplative, nor complacent," and, on the contrary, "is irreverent and defiant" and added that "it is full of risks because of its rebellious nature."
"And in order to be rebels, before any violation of our rights, it is necessary to protest, to raise our voice, to consider our conscience" he said.
"We have no room for despair, Venezuela!" concluded Lopez in his letter to all those who call for a change in Venezuela.
It is important to note that today, for the first time, since 1959, Venezuelan citizens will spend January 23 without being able to exercise their right to vote, after the National Electoral Council (CNE) postponed gubernatorial elections. Additionally, in violation of the Venezuelan Constitution, Venezuelan authorities have refused to schedule a presidential recall referendum, despite the opposition presenting sufficient signatures.
The Venezuelan opposition has called on Venezuelans to take to the streets in a massive protest against the Maduro regime. Chavistas, supporting the government, are also planning shows of force.
Source: Diario de Leopoldo Lopez