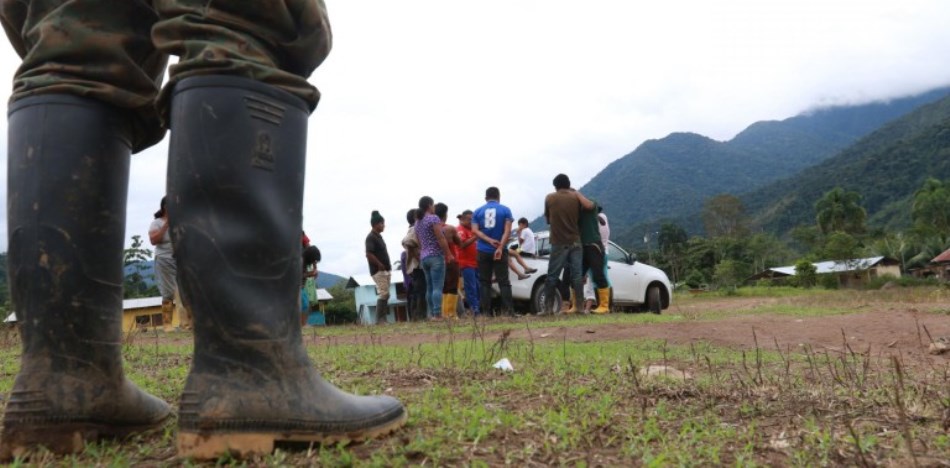 EspañolThe Ministry of Defense demanded the release of two soldiers held by Shuar Indians this week.
Ministry officials said in a statement that "members of the Armed Forces, like all Ecuadorians, have the right to free movement throughout the national territory, so that this forced retention is a kidnapping that constitutes an attack on their rights and security."
The statement rejected acts that violate the human rights of people, the constitution and a state of emergency decreed in the area as of last December.
"The kidnapping of the military mentioned is an illegal and unacceptable act," ministry officials said.
The soldiers held in the Amazonian community of Yunkupais are lieutenants Luis Rodríguez and Paúl Pazmiño, both of whom had come to rescue other soldiers held by the Indians.
They have been held since Saturday January 21, after the Shuar community of Yunkuapais demanded their exchange for members of the officers initially detained.
The Ministry has reiterated that it will maintain its position of non-negotiation if "the violence and illegality of the actions of these groups" continues.
The Sarayacu community has reportedly told the government that the soldiers are being held in response to the state of emergency declared in the province of Morona Santiago, where there had been strong disturbances by the opposition of indigenous groups to Chinese mining operations.
Fuentes: La República; El Universo.