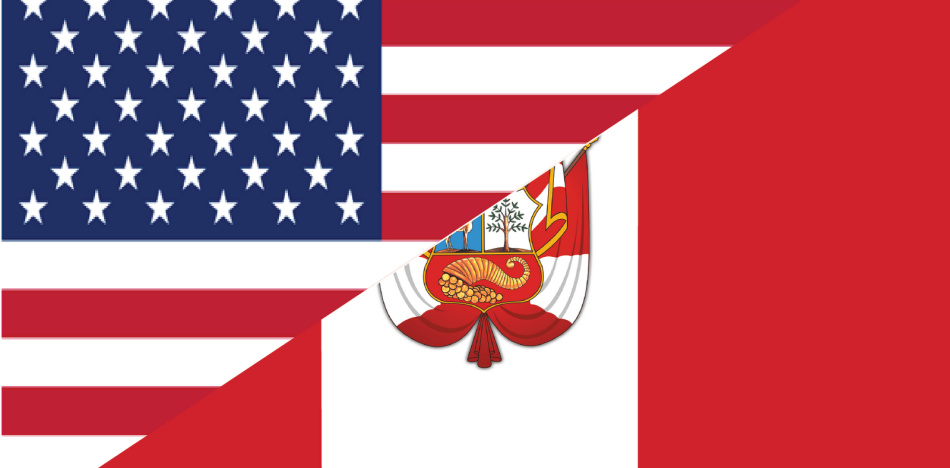 EspañolUnited States President-elect Donald Trump held a casual and unexpected meeting with Peruvian ambassador Carlos Pareja Tuesday, January 17 at an official reception in honor of the US inauguration.
The meeting was held in the Andrew W. Mellon Auditorium in Washington, during which Trump reportedly showed great interest in bilateral relations between the United States and Peru.
Though the details of the conversation are not yet known, Trump formally invited the Peruvian ambassador to his swearing-in Friday at the Capitol Building.
The "Chairman's Global Dinner" meeting, organized by the 2017 Presidential Inauguration Committee, allowed the the Peruvian diplomat to speak with President-elect Donald Trump directly. The invitation for Friday was reportedly sent by the head of the committee, Thomas J. Barrack Jr.
Trump has been a target of criticism and controversy leading up to the inauguration, most recently on Sunday, January 15, when he moved accredited press from the White House to a neighboring building.
Trump's Press Secretary Sean Spicer said the decision was made because, according to Trump, the current space is insufficient to accommodate all journalists interested in covering the administration.
"There is a lot of interest in covering President Trump and we wondered if a room with 49 seats would be adequate. For his conference last Thursday, we had thousands of requests and we admitted 400," he said.
Nevertheless, it left many publications wondering what the future of the press would look like under Trump's administration.
Source: El Comercio.