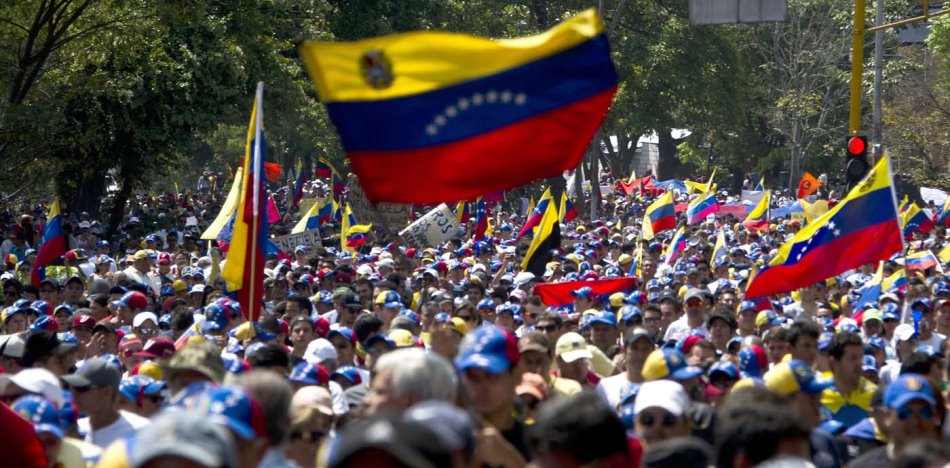 Opposition leaders reiterated the call for mobilization on January 23, with the purpose of demanding the restitution of the right to vote, and reported that the Caracas street march will include participation of citizens from all over the country.
"On Monday we have to propose a political path, a great national movement to rescue the constitutional right to vote on our leaders, because it is the weapon that we have at our disposal as believers in democracy. We do not have weapons of war, because we believe in the Constitution and the vote," said Miranda governor Henrique Capriles.
The start and end of the march route have not yet been announced; however, it is expected that the governing board of the opposition coalition the Democratic Unity Table (MUD), will do so soon.
The governor said that "the Maduro regime has realized that they do not want more elections, and until they allow us this right, we can not surrender. We have to mobilize so that the world can see that Venezuela wants to vote. The political solution is to have elections in Venezuela."
"There is no electoral timetable and you can not speak of democracy if there is no vote," he reiterated.
MUD's executive secretary, Jesús Torrealba, also commented that by January 23, a restructuring of the coalition between the opposition parties should be presented.
"The MUD has to be restructured to make it more useful, more efficient, so that it can better serve the country," said the secretary of the MUD coalition.
The restructuring of the opposition coalition is a proposal that originated after the failure of the talks with the government of Nicolás Maduro.
As is customary, the Venezuelan government also announced last Tuesday, January 17, that they will hold a march on the same day that the opposition plans to mobilize (January 23).
According to announced to Diosdado Cabello, Chavista leader in the National Assembly, the march will transfer the remains of Fabricio Ojeda to the National Pantheon.
Ojeda was one of the student leaders who fought against the Punto Fijo Pact. "Fabricio Ojeda will be remembered as a hero and a martyr," Cabello said.
Sources: El Carabobeno, El Nacional, La Patilla