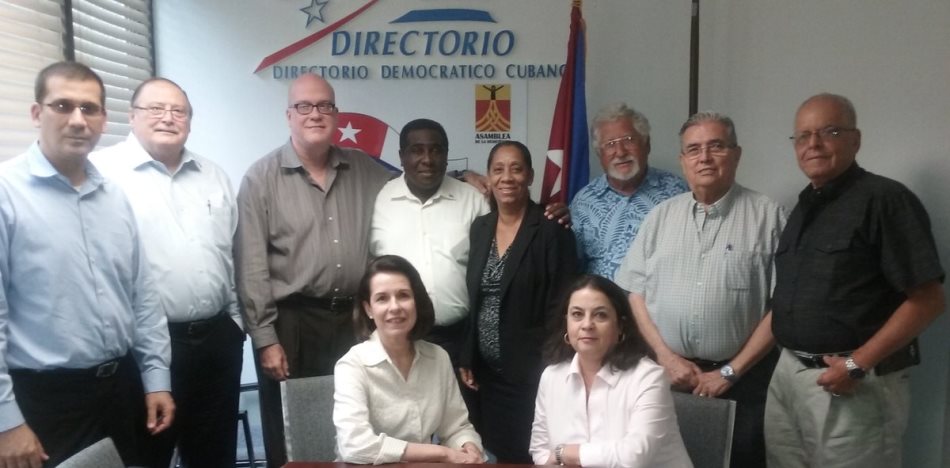 On Wednesday, January 11, the Cuban Democratic Directory, the organization that works to promote democracy in Cuba, denounced an "increase in the repression of the Castro regime in Cuba."
"Following Fidel's death, Raul Castro's regime needs to increase levels of repression in order to maintain power," said José Daniel Ferrer, leader of the Patriotic Union of Cuba (Unpacu).
"The increase in repression is due to several causes, including a message that the government wants to send in the last days of the Obama administration, in order to make clear to Trump that they do not care about his change of policy that he has announced towards Cuba," Ferrer continued.
Several media outlets have reported a series of arrests that have been taking place throughout the country.
Martí Noticias has reported a "wave of arrests" against activists of the Cuban Patriotic Union (UNPACU), who have been accused of "public disorder" and for allegedly spray-painting graffiti in downtown areas of the city of Santiago de Cuba, the main headquarters of the opposition organization.
"They know people are tired of the same thing. When in April we mobilized more than 1,000 people, the political police told us that we would never do anything like this again," added Ferrer, after what happened in recent days on the island.
On Tuesday, January 10, the regime replaced the late interior minister Carlos Fernández Godín, with Vice Admiral Julio Cesar Gandarilla.
"With Godín the repression was considerable, although it must be said that in Cuba a minister can not do anything without Raul Castro authorizing it. The policy of "chaos" that Godín championed will continue with Gandarilla. We will have more repression as the social discontent increases," said the leader of the Unpacu.
The publisher of the magazine Convivencia, Karina Gálvez, had her home broken into and sealed.
Gálvez, 48, is currently in custody for alleged tax evasion.
Dr. Oscar Elias Biscet, a Nobel Peace Prize candidate and chairman of the Lawton Foundation for Human Rights, was arrested upon leaving his home and his whereabouts remain unknown.
Human rights activist Maydolis Leiva Portelles also reported that her three children (Anairis Miranda Leiva, Adairis Miranda Leiva, and Fidel Manuel Batista Leiva) had been arbitrarily arrested since November 27, 2016.
Opposition activist Martha Beatriz Roque was arrested when she tried to attend the spreading of the ashes of the recently deceased dissident Felix Antonio Bonne Carcassés.
Other repression has occurred throughout the island. In spite of the American thaw, and Trump's threats to take a hard line with the regime, they are continuing with their old ways.
Sources: Cubanet, La Estrella