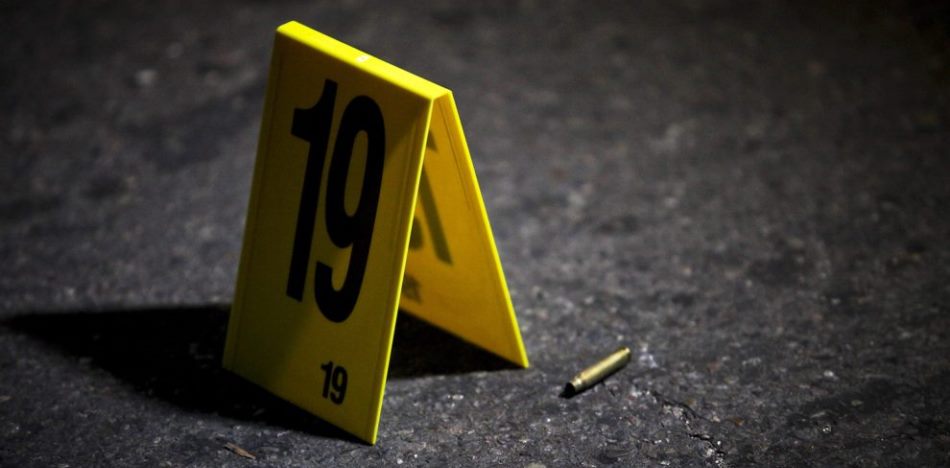 2016 saw the highest murder rate reported in the Venezuelan capital, Caracas, during the last five years, according to local newspaper El Nacional.
5,741 corpses were admitted to the morgue at Bello Monte, with an astounding 70% attributed to homicides.
The remaining percentage of deaths were largely attributed to traffic accidents, and cases in which the cause of death could not be determined.
The local media also reported that in only the first two days of this year, 2017, 23 corpses were admitted to the same morgue, of which 18 were attributed to murders.
One such case involves the story of Olinto Rafael Montilla, a 51-year-old man who went to visit his eldest daughter on December 31, but when he returned home, found a man urinating in front of a house. Montilla allegedly said to the man, "Don't be a jerk, okay. Go use a public bathroom," which prompted the individual in question to take out his gun and shoot him.
"What is our society coming to with these levels of violence? For a simple matter of requesting common courtesy, our father was murdered. We are now living in a society in which differences are settled at gunpoint," said one of Montilla's daughters after the incident.
This was not the day's only murder. José Rafael Silva, aged 54, was also murdered on the way to a friends' house. Silva was stabbed after turning to look at a man who had touched his shoulder to get his attention. His assailant is a local thug, known by the street name Alexander, who is said to be responsible for three homicides in that community.
Other cases of violent deaths are detailed by El Nacional. Darwin Guerrero, just 28 years old, also died on December 31 when he left work at 6:30 p.m. Guerrero, who sold meat and eggs, was preparing to take part of the day's unsold merchandise to store in a warehouse. As he was entering the building, a man approached him with a gun, saying, "give me the money you made today, I know you made a lot." Guerrero, who was trapped with the thief in the warehouse, replied that he did not have a lot of money, but gave him everything he had, and asked the criminal to let him go. A struggle ensued, and the thief subsequently shot him in the chest.
Violence in Venezuela continues to be a serious problem for its citizens. 2016 ranks as the worst murder rate in five years, followed by 2013 when the National Service of Medicine and Forensic Sciences reported 5,722 violent deaths.
Source: El Nacional