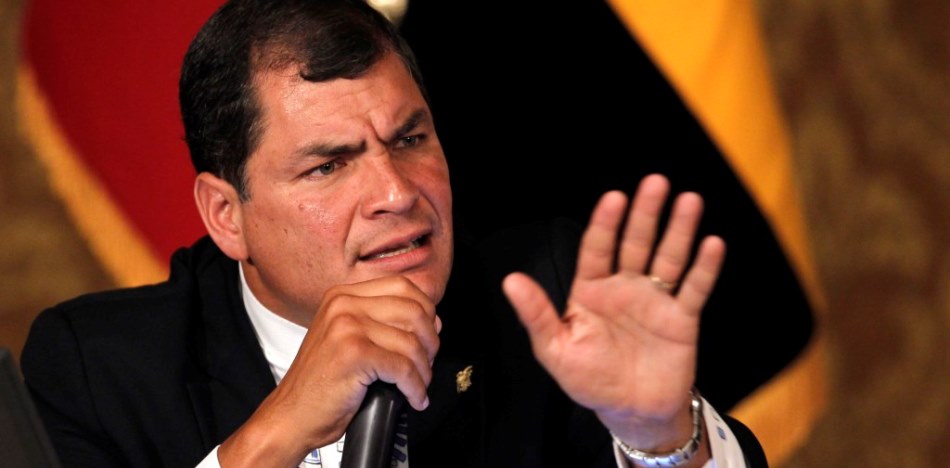 Ecuadorian President Rafael Correa said the recent US report on the Odebrecht corruption case could be used against him "politically and geopolitically."
"Here are clear signs that they want to use this for political and geopolitical purposes, and this we will not allow, I have nothing to hide, my hands are clean," said Correa in his weekly update during his program Enlace Ciudadano.
"We know more or less who they are gunning for. Tomorrow they blame Correa, they blame Glas and we are left with little time before the elections, and that is what they are really focusing on," said the president.
"We are not so naive as to believe everything that people say (in the United States)," added the president after ensuring that "there are certain factors that indicate that they have political intentions here," with regard to upcoming presidential elections February 19, 2017 in Ecuador.
"This is not the first time that the Justice Department has been conducting investigations, but it is not really a matter of justice, but rather a function of Washington's political interests, so we must be vigilant; in reality we are always the first to fight corruption. Nor will we accept without evidence the accusations of a corrupt businessman who is negotiating a plea bargain in the United States, and seeking to reduce the fines he'll be required to pay," said the Ecuadorian president.
"We will not allow what happened with the Panama Papers to happen to us, where the revelations were selective and biased, and only removed those that hurt certain governments and public officials, that is, there is no corruption in the private sector," he added.
"We welcome information which seeks to target corruption, but we will not be victims of political intrigue (…) there are clear signs that they want use this case for political and geopolitical purposes and we will not allow this," he said.
According to documents released by the United States Department of Justice on December 22, Brazilian construction company Odebrecht paid USD $788 million in bribes in 12 countries throughout Latin America and Africa, including Ecuador.
Sources: La Republica, El Telegrafo