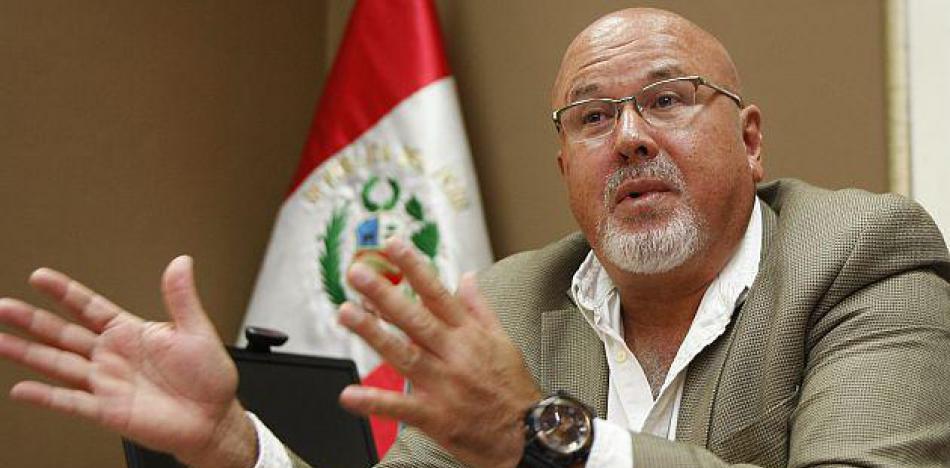 Español Peruvian Congressman Carlos Bruce, accused of using his office to request police protection for a restaurant opening, admitted his error in doing so but maintained that he did not commit a crime.
The complaint was made by an accredited association representing the National Police before the Constitutional Accusations Subcommittee.
"We will see (the case) in upcoming sessions," said Fujimori legislator Karina Beteta.
The legislator also said the Ethics Commission of the Congress of the Republic has received complaints against Congressman Carlos Bruce regarding his being informed that he requested police support for the inauguration of his restaurant in Costa Verde, in Barranco.
The conflict originated after Bruce sent a letter to a police general informing him that he was going to open his restaurant and did it using government letterhead.
An official spokesman acknowledged that it was an "oversight" to have sent the document to the National Police with the letterhead instead of that of his private company, for which he apologized.
Bruce argued that there is a mixture of people connected to Fujimoriism as well as conservatives who would like to see the issue settled outside of parliament.
"There is an ethical error that I have recognized and the consequences of which I will face in the Ethics Commission," said the former Minister of Housing. He said constitutional allegations arise when a civil servant who has constitutional protection commits a crime, but that such a situation doesn't apply to him because the police request was never carried out.
"In our legislation, there is no offense of attempted embezzlement," he said. "It does not qualify as embezzlement because the police never gave any protection. Therefore, constitutional accusations don't make any sense."
"I believe that the Subcommittee on Constitutional Accusations is well-managed, even though it is chaired by a Fujimori," he said. "I have no doubt that Karina Beteta will act with all impartiality and so the probability that this prosecution will flourish is minimal."
Sources: El Comercio; La República.