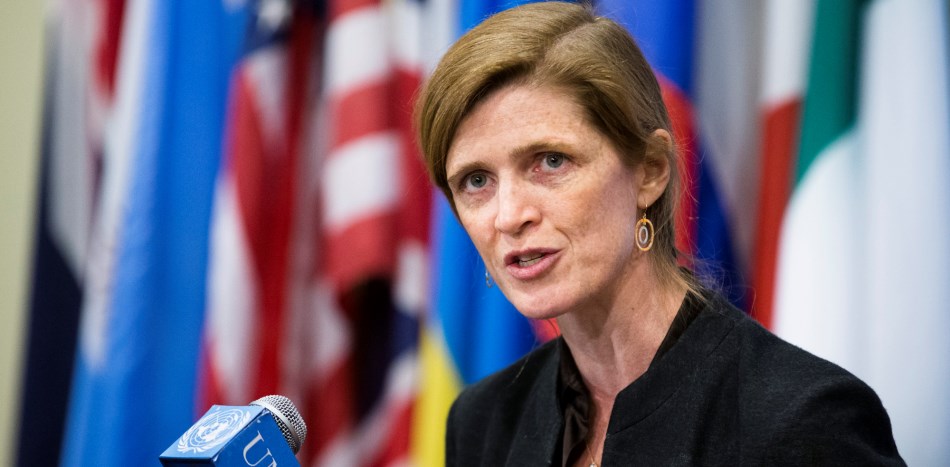 Samantha Powers, the United States representative to the United Nations, has called for the release of lawyer Julio Alfredo Ferrer Tamayo of the Legal Information Center, who is detained in Cuba.
The request was made by Powers through her Twitter account, and the use of the hashtag #FreeToBeHome, as part of an American campaign to free 10 political prisoners from various countries.
#Cuba sld release Julio, lawyer w/legal assistance NGO #Cubalex. Sld be #FreeToBeHome & to cont work for Cuban ppl: https://t.co/MkkpWsUMGN pic.twitter.com/Uruo6rQrMO

— Samantha Power (@AmbPower44) December 19, 2016
On September 23, Cuban authorities arrested Julio during a raid on the organization's office in Havana.
"We call on the Government of Cuba to release Julio Alfredo Ferrer Tamayo immediately, so that he can be with his family and provide legal assistance to the Cuban people," the #FreeToBeHome campaign website says.
The initiative began last December 10, and not only requests the freedom of the Cuban lawyer, but also of nine other prisoners incarcerated by oppressive governments:
Ilgar Mammadov of Azerbaijan; Oleg Sentsov of Russia; Khalil Matouk of Syria; Leopoldo López of Venezuela; Narges Mohammadi of Iran; Ilham Tohti of China; Bekele Gerba of Ethiopia; Omar Mohamed Ali of Egypt and Fanta Jawara of Gambia.
"This holiday season, when American families get together, remember lost holidays, bittersweet birthdays and family occasions where a mother, brother, friend or neighbor is absent because a government chose to censor their voices and lock them up," Powers wrote. "Throughout this holiday season, the United States government will be showcasing prisoners unjustly detained throughout the world and the families they leave behind."
Cuba and, more recently, Venezuela, have been the subject of much international criticism regarding the government's treatment of dissenting viewpoints. Currently the roster of political prisoners in Venezuela includes a number of prominent opposition politicians.
Sources: Cubanet; Martí Noticias.