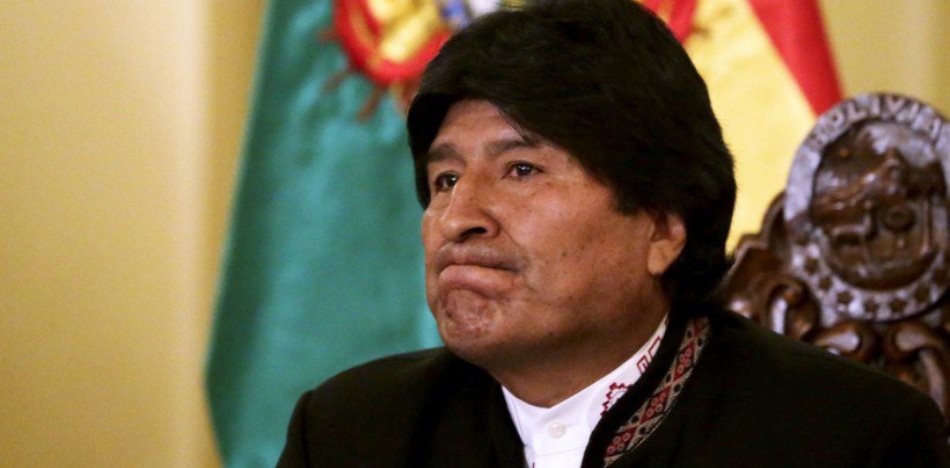 EspañolOpposition leaders accuse Evo Morales of ignoring the results of last February's referendum, in which most voters rejected a constitutional amendment that would allow him to become a candidate in 2019.
Bolivian President Jorge Quiroga said the fact that an incumbent president proclaimed himself a candidate to "remain in office, in violation of the constitution, in contradiction of the popular will expressed in a referendum on February 21, and in breach of his own vow repeatedly reiterated," is unacceptable.
"What Evo Morales has done is a convincing demonstration that he is no longer interested in law, that he is the king, and that the laws, the constitution and the Bolivian vote are subject to his whim, Their anguish, their endless ambition, their need for impunity."
Samuel Doria Medina, businessman and leader of the opposition party known as National Unity, also expressed dissatisfaction with Morales' push to be re-elected in 2019.
"They are desperate not to relinquish power because they are terrified of having to account for so much corruption, and how the economic bonanza of the last 10 years has been misused," Doria said.
Opposition Senator Oscar Ortiz tweeted that Morales and his pro-government party Movement to Socialism (MAS) "demonstrate once again that they do not respect democracy, nor the constitution."
Despite the claims of opponents, Morales said in a speech that the right to have a single candidate should be challenged.
"The right united and we, the people, united, let's see each other at the polls, in the elections," said the Bolivian president. "Do not be afraid of the right."
"If the people decide, we will ( have a reelection), no problem. Let's go to defeat the right," he added.
Source: El Deber; El Nuevo Herald.