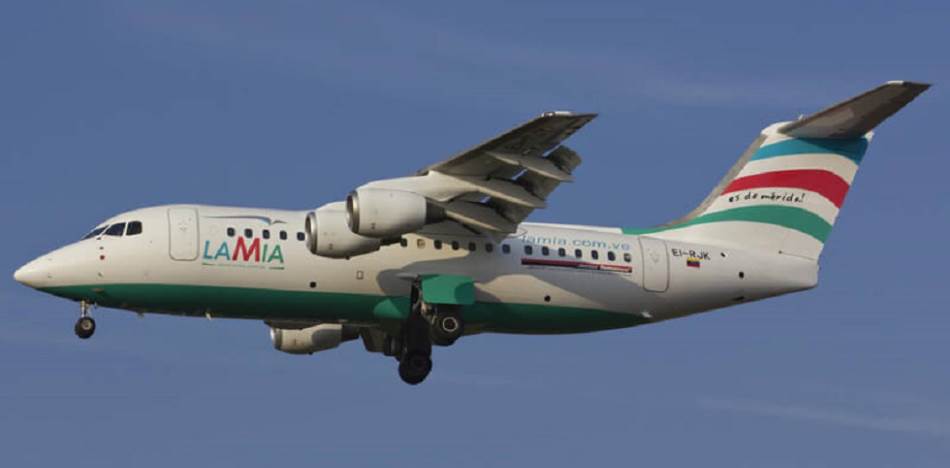 EspañolBolivian officials are investigating possible corruption and nepotism involved in the operating license given to the owner of the aircraft that crashed in Medellín, Colombia.
Suspicions surrounding "unfulfilled duties" and "the possible use of improper influence" related to the LaMia flight arose after officials discovered that the General Director of LaMia Gustavo Vargas Gamboa and former Director of Civil Aeronautics Gustavo Vargas Villegas are father and son, respectively.
Vargas Villegas served as Director of the Aeronautics Registry for DGAC and was therefore responsible for giving out flying licenses to companies like LaMia, and would have given one to his son.
Minister of Public Works Milton Claros commented Sunday, December 4 about the strange connection.
"We have found possible indicators of unfulfilled duties," he said during a TV interview, "and possible use of improper influence."
"We will initiate the corresponding criminal and civil actions," Claros said. "Moreover, as the government, we are issuing a complaint against LaMia and against the officials and the director associated with DGAC because that is our job. We aren't going to allow the rules to be violated by any official."
Claros also said they will investigate administrative procedure related to issuing licenses to pilots flying for LaMia, and announced they will be carrying out an audit of the formal license applications.
International media, meanwhile, has highlighted the connection between Evo Morales and LaMia. Director General of LaMia Gustavo Vargas has maintained a long friendship with the President, and even served as his pilot at one time.
Local media has confirmed that President of Bolivia Evo Morales flew with LaMia, in the same plane that crashed, on Novemeber 15 with various ministers and governors.
Sources: Noticias al día; El Deber; Faz.