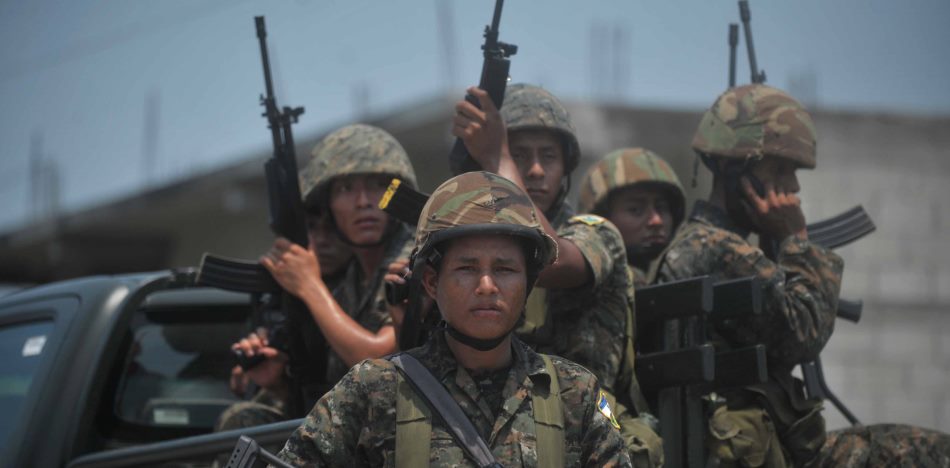 EspañolSecurity military brigades in Guatemala will now help patrol the city streets in an effort to lower the higher crime rate, its city council recently decided.
This past Wednesday, November 30 the city council approved a new program that would allow for the creation of security military brigades that will mix with regular police in order to quell crime.
A meeting with the Ministry of National Defense was reportedly held so as to find a  way to "facilitate the work of the troops of the first Infantry Brigade Mariscal Zavala, which is temporarily located in strategic places in the municipality of Guatemala that recorded high crime rates."
The first areas that they will patrol will be the seventh and twelfth, according to local media.
"Having the military out (on the streets) should put a stop to some crime," said Councilman Alessandra Gallio. "The police are no longer able to keep up."
Constitutionalist Alejandro Balsells spoke out against the decision, claiming the program is "absurd and an abuse of authority."
The army isn't designed for "public safety," he argued, and said the Constitutional Politics of the Republic "does not allow the army to patrol; that is the National Civil Police's job."

According to a document drafted at the meeting, Mindef will be responsible for laying out how the military will be integrated into the police force, as well as deciding what equipment will be necessary.
"The actions of the military elements of the security military brigades will be under the responsibility of the ministry," it read.
The responsibilities that the municipality has to the program will also be defined in the recently signed document, which also establishes priorities related to granting "areas located in municipal territory the temporary installation of the security military brigades. To the best of its ability, the municipality will contribute to the preparation and decoration of the areas to be occupied".
The agreement is set to be signed by Mayor Arzú and the Minister of National Defense Williams Mansilla.
Source: Prensa Libre.