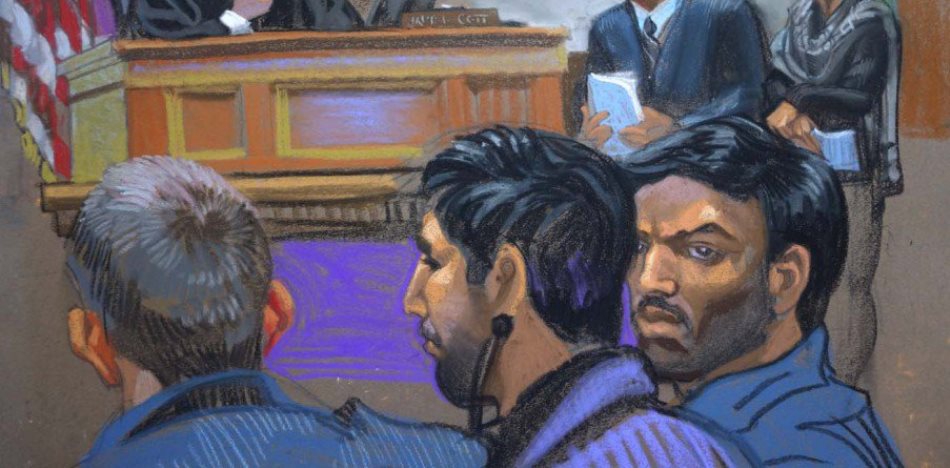 EspañolThe nephews of Venezuela's First Lady were convicted on Friday of conspiring to traffic drugs into the United States, and could face a life sentence unless they agree to speak out against the other members of their family.
After a two-week trial and more than a year of hearings, Franqui Francisco Flores de Freitas and Efrain Antonio Campo Flores, the nephews of the Venezuela First Lady Cilia Flores, were found guilty of attempting to traffic drugs into the United States, but not they must decide if they want their sentence reduced.
"Until now, they did not realize the family was sacrificing them," a source close to the investigation said, "advising the nephews not to tell officials anything and convincing them they could go free, but with a weekend to reflect in their cells it's possible that the situation will change completely."
The source also said at the start of the investigation that officials in the United States Drug Enforcement Administration (DEA) were surprised that the nephews had not collaborated with investigators, as it's what nearly all drug traffickers end up doing to avoid a life sentence.
The nephews could try to protect their family, such as Nicolás, the son of President Maduro, and the Inspector General of Scientific, Penal and Criminal Investigations Department.
However, this would only draw the attention of United States officials who have their focus elsewhere, such as on Diosdado Cabello, who in the recordings shown at trail was named by someone conversing with the nephews.
"Cabello doesn't want to do this work with you," one of them said.
The nephews have three months of waiting before the know what their sentence will be.
Sources: ABC; La Patilla.