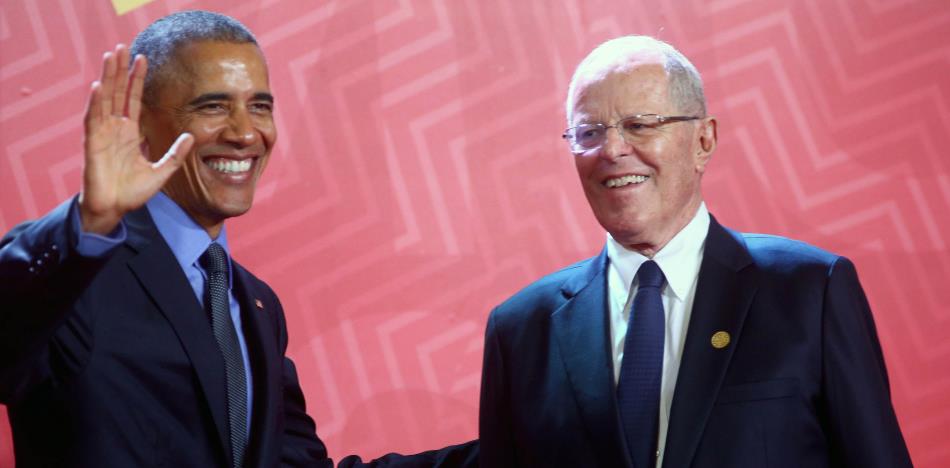 EspañolUS President Barack Obama congratulated his Peruvian counterpart Pedro Pablo Kuczynski (PPK) for reducing poverty in the country in recent years and applauded his willingness to become involved in the Organization for Economic Cooperation and Development (OECD).
The US embassy praised the President of Peru in a statement published after a meeting held by both leaders on Sunday, November 20 during the Asia-Pacific Economic Cooperation (APEC) forum.
Both countries took the opportunity to deepen bilateral relations and talk about open markets, inclusive economic growth, responsible management of the environment, respect for democracy and human rights.
Obama thanked PPK for hosting this year's summit, and also congratulated him on tackling climate change and greenhouse gas emissions.
US officials also praised Peru for its efforts combating illegal logging as part of the Trade Promotion Agreement between the United States and Peru that eliminates tariffs and other trade barriers between the two countries.
"I am grateful to President Barack Obama for participating in APEC 2016," President Kuczynski said. "On this occasion, we talked about the good level of bilateral relations between our countries and the importance of democracy for the development of nations."
Sources: El Comercio; La República.