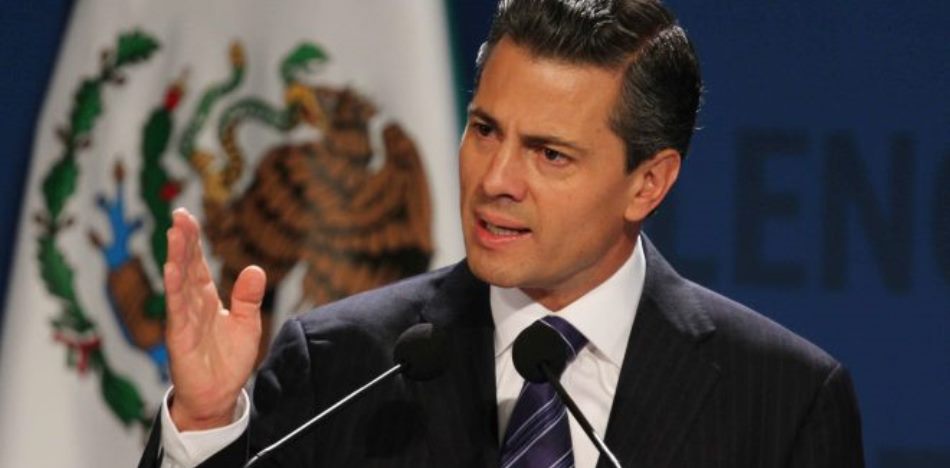 EspañolMexican President Enrique Peña Nieto said on Saturday, November 19, that he is willing to "modernize" the North American Free Trade Agreement (NAFTA) that is the center of a controversy since the triumph of Donald Trump, who campaigned against it.
During an APEC summit in Peru, Peña Nieto addressed the US president-elect's harsh criticism of NAFTA and his promise to renegotiate the deal or abandon it altogether.
"I think that we have learnt NAFTA can be modernized, that elements that were not there when this deal was signed can be incorporated. I would say that rather than renegotiation, let's modernize NAFTA, let turn it into a much more powerful vehicle, a more modern vehicle that allows us to consolidate this strategic partnership with the United States and Canada as a much more productive and competitive region," he said.
The Mexican president also expressed his wishes to maintain good relations with the Republican real-estate mogul who will soon occupy the White House. "In this new phase, I think there is great opportunity. I am among those who are optimistic about finding a new way to improve NAFTA, to make it a vehicle that boosts this alliance that we have with the United States."
"Mexico will continue to be a strong believer in openness… We will not let us be confused by those protectionist sentiments that are starting to grow in different parts of the world. I think that openness, integration, globalization, at the end of the day, has resulted in more benefits that harms," Peña Nieto argued.
Over two decades old, NAFTA has not only strengthened economic cooperation between Mexico and the United States; it has also allowed the U.S. to be the main destination for Mexican exports despite Mexico having signed free trade agreements that involve over 40 countries.
The Mexican government was counting on another trade deal, the Trans-Pacific Partnership (TPP) promoted by president Barack Obama, to forge bonds with Asia, but the passing of TPP in the US seems unlikely due to Trump's opposition.
Sources: Reuters; Excelsior;Economía Hoy.