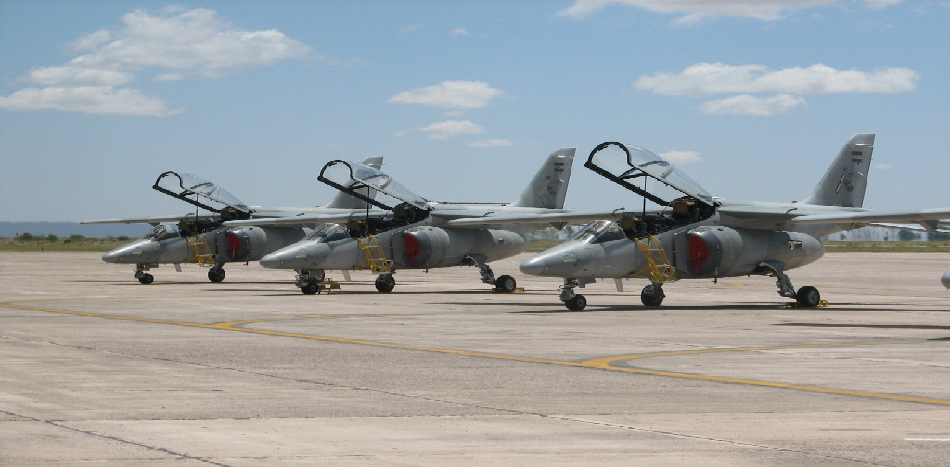 EspañolArgentina lost more airplanes during former Argentinian President Cristina Kirchner's adminstration than the country did throughout the entire Falklands War.
Defense Minister Julio Martinez said Kirchner and appointed officials lost 100 airplanes throughout her time in office, due mostly to a lack of proper maintenance.
"We have to regain military capability," Martinez said. "In the Falklands War, Argentina lost 70 aircraft, and in the last 10 years of Kirchnerism, for lack of maintenance and investment, 100 were lost."
According to a local media, the 12 years of Kirchner governing saw arms systems deprogrammed, as well as planes falling out of use due to a lack of spare parts.
An important Mirage fighter reportedly took off for the last time in November 2015 at Tandil Air Force Base.
This year also saw the departure of the last Fokker F-27, a medium-sized transport aircraft that before the Malvinas War made up a major fleet that delivered patients, medicines and merchandise. Only two units reportedly remain in service.
By 2018, the fighter-bomber A-4AR is scheduled to be deprogrammed as well.
An aeronautical source said the deprogramming of all ships was the result of poor or no planning by the previous government.
"All those casualties were predictable," the source said. "There was no planning in recent years."
The purchase of an aircraft involves not only the incorporation of a new weapons system as technological improvements are made, but also the fine-tuning of the entire logistics chain that allows those aircraft to fly — meaning that pilots must be put into simulators and mechanics must be informed of new parts, among other requirements.
"No matter how much you buy them tomorrow," the source said, "the aircraft will only be able to enter service within two years."
The source said officials are just now learning about what will be needed to improve the air force in Argentina.
Source: La Nación.