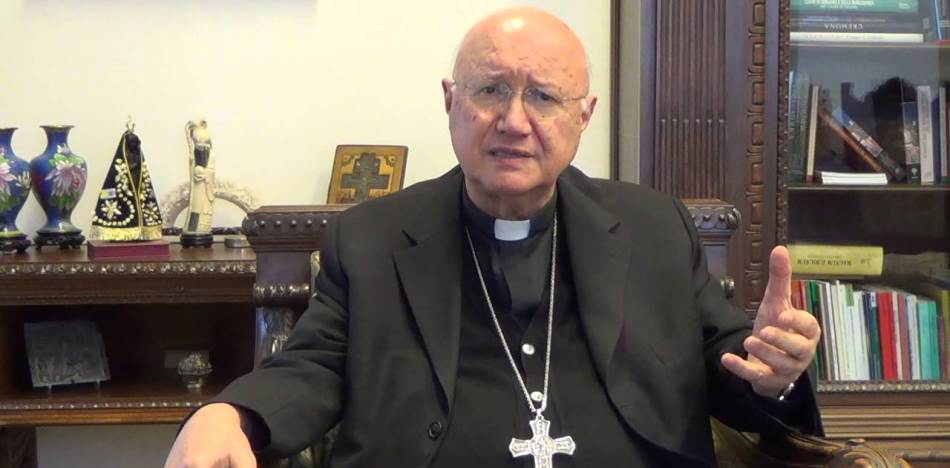 EspañolArchbishop Claudio María Celli, sent special to Venezuela by Pope Francis, said that a failure to hold political dialogue between Nicolás Maduro's administration and the opposition could end in bloodshed.
"If there is failure to have national dialogue between the Venezuelan government and the opposition, it's not the Pope who is going to lose anything, but rather the people of Venezuela, who could suffer in blood."
He said there are lots of people that aren't afraid of bloodshed, and that's what worries him. But he added that God would help the situation as well.
The archbishop said that when he met with the opposition, he told them clearly that he was scared that there would be lots of fatalities during Thursday's demonstrations. He urged them to postpone the demonstration and to push for dialogue.
During his first visit to Venezuela, Archbishop Celli reportedly told Maduro that the situation does not need to be pushed over into a level seen during biblical times. He urged Maduro to also join in on dialogues so as to salvage the situation.
"There is no doubt that the situation is ugly," he said of the state of Venezuela. "Not only on the political level, but on the social and economic level. There's no food. No medicine. It's undeniable that the country is facing a very difficult situation."
He said he was shocked by the number of soldiers everywhere in all parts of Caracas, as well as his experience of being stopped by an officer at the airport.
The archbishop is set to return to Venezuela Novemeber 11 to observe and evaluate the progress made by both the opposition and Maduro's regime.
Source: Caraota Digital; Excelsior