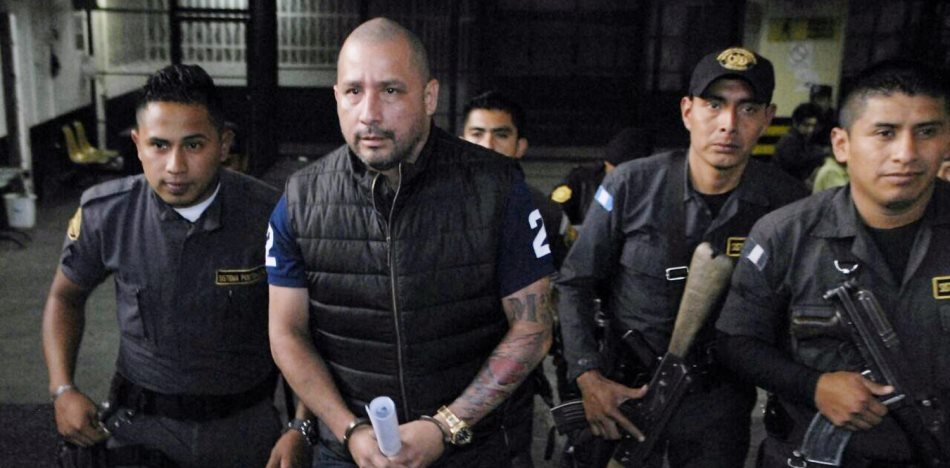 EspañolThe most influential drug trafficker in Guatemala — Marlon Monroy of the Sinaloa cartel — was delivered to US authorities Wednesday, November 2.
Penitentiary System Spokesperson Rudy Esquivel said Monroy was handed over to US officials at the Guatemalan Air Force base on the southern outskirts of Guatemala City.
"El Fantasma" as Monrov is known, was extradited with his partner Cynthia Cardona, who was also charged for drug trafficking to the United States.
Monroy, also a retired military officer, was arrested on April 30 in a luxurious house in the resort town of La Antigua Guatemala, along with eight of his accomplices. Four months after his arrest, Francisco Rivas, Head of the Ministry of Interior, revealed that the defendant was hired to threaten the life of Thelma Aldana, Head of the Public Ministry.
El Fantasma was the main partner in Guatemala to Chapo Guzman, the Mexican drug dealer and leader of the Sinaloa Cartel. Monroy used the southern ports of Iztapa and Monterrico on the Pacific and other areas of central and western Guatemala to send drugs to the United States from Ecuador and Colombia.
Another controversy that affected Monroy is the alleged USD $500,000 given to the son of current Vice President Jafeth Cabrera for last year's election campaign last year; however, this has not yet been confirmed.
On previous occasions, the drug dealer has confessed to being an expert on moving drugs in by sea to the United States.
Moreover, his partner Cynthia Cardona was arrested in December 2015 while transporting drugs in her car with another woman and her bodyguards. She had US $997,000 according to reports, that she could not prove were legal.
Sources: Noticias Terra; La tribuna.